Aadhaar-PAN linking: Relief likely for taxpayers with genuine issues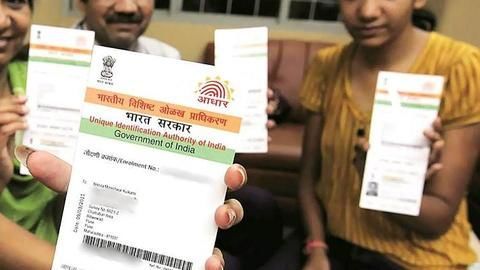 In the wake of several complaints from taxpayers regarding problems with linking of Aadhaar and PAN, the government is considering providing relief for genuine cases.
A frequent complaint is that names are different in the two records.
Till July 17, only 25% of PAN card holders had linked it to Aadhaar. The last date for filing taxes is July 31. (How to link?)
In context
Ahead of deadline, taxpayers face Aadhaar-PAN linking problems
Issues
These are apparently the most common problems for taxpayers
Many taxpayers who don't have Aadhaar are in a fix as incomes above Rs. 5L have to be filed online.
Several have used initials in their PAN card while full names are listed in the Aadhaar database, causing mismatch.
Countless senior citizens aren't in a position to visit Aadhaar enrolment centres.
Non-resident Indians too are facing issues with the current system.
Relief
Some taxpayers might be allowed to send in paper forms
Earlier, the Centre exempted residents of three states (Assam, Meghalaya and J&K), senior citizens above 80 and NRIs from mandatory linking of Aadhaar-PAN.
Considering the deadline is two days away, the government is reportedly trying to resolve the matter soon, but a decision hasn't yet been taken.
One option being considered it to allow eligible taxpayers to send tax returns through paper forms.