Prison overcrowding: Telangana to rent jail cells to other states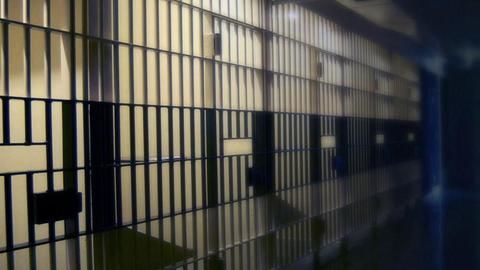 India's youngest state has come forward to help with the problem of overcrowding in the country's jails.
Starting 2018, it will rent out jail cells to prisoners of other states for Rs. 10,000 a month per inmate.
However, the offer is applicable only for "non-grievous and non-serious" convicts. Undertrials and serious criminals aren't eligible.
It hopes to raise Rs. 25cr annually from the program.
In context
Prison overcrowding: Telangana will rent cells to others
Overcrowding
Prison overcrowding is a serious problem in India
According to the National Crime Bureau, some 1,400 jails house 420,000 inmates against a maximum capacity of 366,781.
This degree of overcrowding, coupled with a lack of staff in prisons, results in inmates doing everything inside prisons from cooking to counting inmates to office jobs.
The problem of overcrowding also puts pressure on the already meagre number of prison guards in service.
Scheme
How will the initiative work?
To tackle the problem, Telangana took inspiration from Norway which follows this practice with neighboring countries, said Director General (Prisons) VK Singh.
Initially, space would be made for at least 2,000 additional inmates.
Potential clients include Maharashtra, Punjab, Karnataka and UP, where overcrowded prisons are a serious problem.
At Rs. 10,000 a month, authorities would provide boarding, security, visitor meeting arrangements and skills training.
Love India news?
Stay updated with the latest happenings.
Notify Me
Status
Compared to others, India's youngest state is doing quite well
Contrary to most states, cells are lying vacant in Telangana's jails. Presently, the state's 50 jails house 6,063 prisoners out of a capacity of 6,848.
It spends Rs. 44,000 a year per prisoner.
According to Singh, various reform programs like Maha Parivarthan and Unnati have helped reduce number of repeat offenders.
it will use the revenue from the rent-out scheme to make prisons "self-reliant".