Kiss and tell: Kolkata drunk woman smooches cop after accident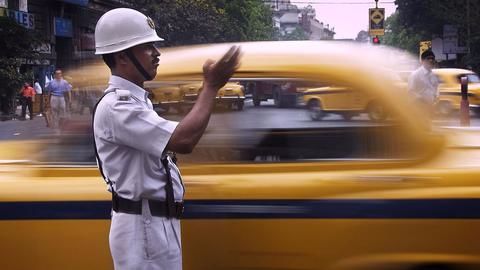 A midnight passionate kiss while on duty, who would've thought of, but a Kolkata policeman actually experienced it after he hauled a drunk woman for rash-driving.
The woman in her late thirties, who was driving in an inebriated condition, hit a divider on the bypass at Chingrighata crossing, close to Salt Lake.
When the policeman approached her, he hugged him, and started kissing him!
In context
Drunk woman kisses cop in Kolkata
What followed next?
Cops seek another woman's help to release the policeman
Following the accident, a taxi driver tried to help the drunk woman, but she allegedly assaulted him.
It is then when a constable tried to get her out of the car and her two other friends, the woman pulled him into an embrace and started kissing him.
Other policemen sought help from another passerby woman and finally managed to free the cop.
Action
Drunk woman booked for rash driving
The drunk woman along with her two friends were taken to the Bidhannagar South police station thereafter.
While the woman has been booked for drunken driving, cases have also been initiated against for misdemeanour.
The three of them who belong to College Street area in North Kolkata have been booked under rash driving.
Love India news?
Stay updated with the latest happenings.
Notify Me
Penalties for drunk driving by Kolkata police
Under section 185 of IPC, driving vehicle by a drunken person or by a person under influence of drugs is punishable. The Kolkata traffic police imposes a penalty of Rs. 2000 for the first time and a sum of Rs. 3000 for repeating the act.
Precautions
After Sonika Chauhan's death, police increases vigil around Salt Lake
The fatal accident on April 29 that killed model Sonika Chauhan has served as an eye-opener for the Kolkata police.
Police have intensified vigil at important crossings and regularly test alcohol levels of drivers using smart breathalysers.
Since the time strict checking has been enforced, at least 8 cases of drunk driving on weekdays and 12-15 cases on weekends have been registered.