SBI cuts interest on 'below-Rs. 1cr' savings accounts to 3.5%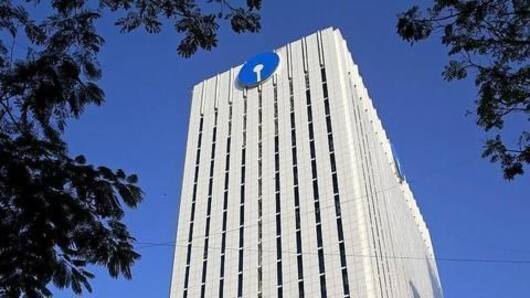 The SBI has cut the interest rate on savings accounts from 4% to 3.5% on holdings of Rs. 1cr and below. For deposits above Rs. 1cr, the rate of 4% will continue.
It attributed the new two-tier interest rate system to "the decline in the rate of inflation and high real interest rates".
The revised interest rates will be effective from July 31.
In context
SBI cuts interest and lending rates
Implication
90% savings accounts to be affected, says SBI
90% of the SBI's saving account deposits worth Rs. 9.4L crore are in accounts with balance below Rs. 1cr, which will be impacted by the interest rate cut.
As a result, it will bring down cost of funds for the state lender and boost net interest margins (NIMs).
Shares of SBI surged after the announcement. At noon, shares were up 3.7% at Rs. 310.30.
MCLR
SBI also cuts lending rate to benefit SME, agriculture borrowers
The SBI has also cut MCLR (marginal cost of funds based lending rate), its primary lending rate, by 90 basis points, effective January 1, 2017.
The decision was based on the large inflows in savings and current accounts post demonetization. There has also been considerable outflow of such accounts since then, it said.
This would enable SBI to maintain MCLR at existing rates.