Aadhaar effect: India may soon have a data-protection law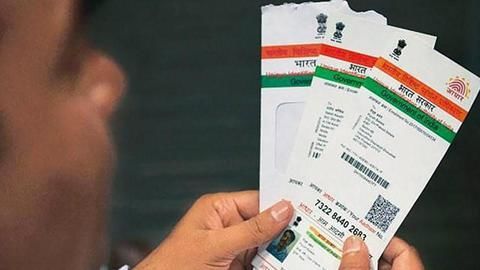 Centre conveyed to the Supreme Court yesterday that it had set up a ten-member committee headed by former SC judge B N Srikrishna to formulate a data protection law to ensure protection of personal information.
The information was conveyed to the SC by Additional Solicitor General Tushar Mehta in a hearing related to the constitutionality of Right to Privacy.
Know all about it here!
In context
India needs a data protection law
What is data protection?
Data protection refers to, "the process of safeguarding important information from corruption or loss". It covers aspects including Data Life cycle Management, a process of transferring critical data from online to offline storage and Information Life cycle Management, including cataloguing and protecting data from malware.
Background
Why is this important?
The debate on the efficacy of Indian data protection regime to address concerns on misuse of personal information were recently fuelled by change in WhatsApp's privacy policy; and government's push for Aadhaar and digital transactions.
In the absence of a separate law governing data protection, the same is currently addressed by ambiguous provisions under the Information Technology Act.
Love India news?
Stay updated with the latest happenings.
Notify Me
Different sides
Aadhaar and the debate on privacy
While critics are concerned about misuse of biometric information held by the Unique Identification Authority of India (UIDAI), the government reasons its push for Aadhaar stating its role in plugging gaps in subsidy schemes and ensuring that benefits reach its receivers.
The UIDAI controversially argued that privacy is not a constitutional right and has assured that Aadhaar data won't be used for surveillance.
Misuse of personal information under 'Aadhaar' from past experiences
In a number of instances over the past few months, personal information related to Aadhaar has leaked into the public domain, with over 200 government websites publishing details including name, address and Unique Identification numbers of beneficiaries of welfare schemes. Are the petitioners' fears justified?
Conclusion
India needs a data protection law
The need for data protection is increasingly being felt in the backdrop of increasing cyber crimes including financial fraud, data and identity theft. Protection further becomes necessary as India moves toward digitization.
While the IT Act partially addresses the problem, it fails to clear ambiguity on crucial legal questions creating room for misuse, resulting in companies exploiting user's consent.
What now?
In an earlier hearing on concerns over privacy relating to WhatsApp's data sharing agreement with Facebook, former Attorney General Mukul Rohatgi had informed the SC that a data protection law was 'likely to be enacted by Diwali' by Centre.