India
Sohrabuddin encounter: Gujarat top cop DG Vanzara, MN Dinesh discharged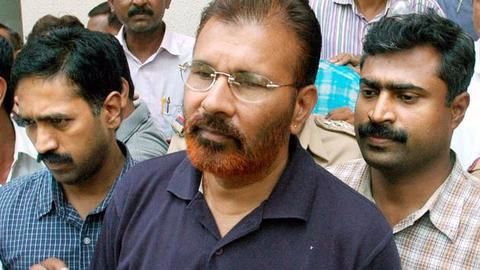 Former Gujarat top cop DG Vanzara has been discharged in the 2005 Sohrabuddin Shaikh and Tulsiram Prajapati fake encounters due to lack of evidence and absence of sanction to prosecute him.
MN Dinesh, an IPS officer, was also discharged.
Till now, around 15 accused have been discharged in the case, including BJP chief Amit Shah in 2014. Over 20 others still await trial.
In context:
Vanzara gets relief in Sohrabuddin encounter case
Case

The Sohrabuddin 'fake' encounter
On November 23, 2005, the Gujarat ATS picked up Sohrabuddin from a public bus when he was travelling with his wife Kausar Bi.
Three days later, he was killed in an encounter on a Vishala Circle highway, which was allegedly staged.
Two days after this, Kausar Bi was allegedly raped, strangled and cremated in Illol, Vanzara's native village.
Vanzara, Dinesh, others arrested in the case

Vanzara was arrested in April 2007 along with two other IPS officers, Dinesh and Rajkumar Pandian. He was later granted bail the same year. Soon, he retired as DIG. Dinesh has been out on bail since 2014.
Love India news?


Stay updated with the latest happenings.
02 Aug 2017

Sohrabuddin encounter: Gujarat top cop DG Vanzara, MN Dinesh discharged
Details

Court notes weaknesses in prosecution's arguments
Vanzara had been charged with being involved in Sohrabuddin's murder. However, the court noted that there's no "prima facie material" to connect him to the deaths of Sohrabuddin, Kausar Bi and Prajapati.
It said the CBI had relied on mostly hearsay statements from witnesses.
It added that the agency hadn't sought necessary sanction to prosecute Vanzara and Dinesh either.
'No connection of Vanzara to Kausar Bi murder either'

In the Kausar Bi case, the court pointed out that "there is absolutely no iota of material as to when, where and who killed her". The diary and panchnama presented as evidence didn't connect Vanzara to her murder, it said.