SC proposes three-tier approach to privacy: Intimate, private and public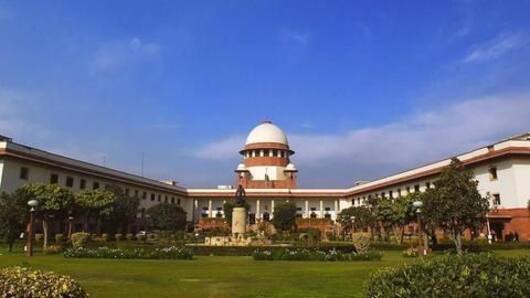 The SC, during its hearing on whether privacy is a fundamental right, has formulated a three-tier approach to the question by classifying privacy into intimate, private and public.
According to the nine-judge bench, the 'intimate' zone is concerned with aspects like marriage and sexuality, where the state has minimal right of interference.
The scope of regulation is somewhat more in the other two zones.
In context
SC formulates three zones for classifying 'privacy'
The first zone: The zone of 'intimate' privacy
Justice DY Chandrachud said, "The first zone could be the most intimate zone of privacy concerning marriage, sexuality, relations with family, and the law should frown upon intrusion. The state could still intrude into this intimate zone in extraordinary circumstances provided it met stringent norms."
Zones
The second and the third zones
The private zone would involve "parting of personal data by use of credit card, social networking platforms, I-T declarations etc". The data will be used only for the specific purpose meant.
The public zone, meanwhile, is one where privacy needs minimal regulation. "Personal data shared will not mean the right to privacy is surrendered. The individual will retain his privacy to body and mind."
Love India news?
Stay updated with the latest happenings.
Notify Me
SC acknowledges role of service sector in defining 'privacy'
The bench also acknowledged the "critical" service sector, "which depends on personal data of Indians using a particular service". "The analysis of choices and personal preferences of 1.4 billion and the analysis of this generates demand in the service sector," Justice Chandrachud observed.
Questions
Arguments from the other side
Appearing for Gujarat, advocate Rakesh Dwivedi asked that if US considered privacy as a fundamental right, "how could US forces invade privacy of a house to eliminate Laden?"
He agreed that privacy was intrinsic to other rights, but if it is, "where's the necessity of defining it as a standalone fundamental right?"
According to Dwivedi, "privacy is a fluid term incapable of being defined".
Different sides
Aadhaar and the debate on privacy
The current hearing is concerned with the misuse of biometric information held by UIDAI. The government justifies its push for Aadhaar (contrary to SC guidelines) stating its role in plugging gaps in subsidy schemes and ensuring benefits reach intended targets.
The UIDAI controversially argued that privacy is not a constitutional right and has assured that Aadhaar data won't be used for surveillance.