The story of the mysterious 'hair thieves' of North India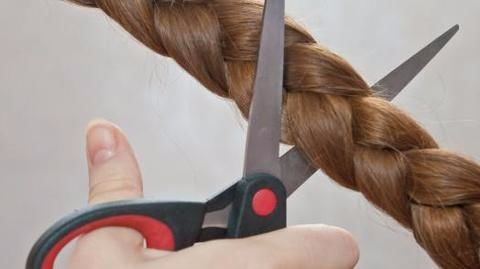 It all began sometime around mid-June, when women in parts of Rajasthan started reporting incidents of their hair being chopped off.
Who was doing it? Who was/were the attacker/s? Nobody had any idea. The administration and police were stupefied.
About one-and-a-half months later, such incidents have been reported from more areas, including in Haryana.
And the tales have gotten more bizarre.
In context
The 'hair thieves' of India
The beginning
The reports started coming in from western Rajasthan
Initial reports started trickling in during June. In July first week, police said at least 12 instances had been reported near Jodhpur and Bikaner.
13-year-old Isha and 14-year-old Neha (names changed) were among the first reported 'victims'.
Incidentally, both families had heard rumors about the 'phantom barber'.
In at least two cases, police found the 'victims' had cut off their hair themselves.
The progress
Pretty soon the mysterious 'phantom barber' had reached Haryana
By July end, the 'hair-cutter' had reached Haryana. At least five instances had been reported.
As 40-year-old housewife Asri, wife of the village sarpanch in Sakras, offered namaz, her braid was cut and she fell unconscious.
In Jharpuri, Manisha was in the fields with her mother-in-law when someone cut off her hair.
Cops suspected it to be superstition. No FIR was filed till then.
Love India news?
Stay updated with the latest happenings.
Notify Me
The shape-shifter
But was it a man? A woman? A cat?
By now, more than 50 women have reported similar cases, and the anecdotes have gotten weirder.
For 53-year-old homemaker Sunita Devi in Bhimgarh Kheri (Haryana), the attacker was a man "dressed in bright-colored clothes".
Her neighbor Asha Devi was attacked, but for her, it was a woman.
28-year-old Reena Devi in Jonawasa was attacked by what "resembled a cat". 60-year-old Sundar Devi saw nobody.
The police
The clueless cops are dumbfounded
From different reports, what can be assumed is that the mysterious 'hair thieves' started as rumors which eventually became quasi-truths over WhatsApp.
Police are clueless: "We have found no clues at crime scenes, medical tests of the victims show nothing abnormal," said Gurgaon police spokesperson Ravinder Kumar.
What adds to the mystery is that in most cases, only the 'victim' has seen/felt the attacker.
The 'attacker'
Meanwhile, locals have their own ideas about who's responsible
According to an elderly man in a Haryana village, it is the work of an organized gang. Another believed 'tantriks' were to blame; they were driving up profits for themselves as more people visited them for 'treatment' from supernatural forces.
Some think 'victims' are cutting their own hair for attention.
According to rationalist Sanal Edamaruku, the women are going through "internal psychological conflict".
They might be correct on one point at least
One thing is undeniable: local 'tantriks' are having a gala time. Ask the 'bhopas', a cult of godmen, in Rajasthan. They charge money to drive off "evil spirits" that have possessed the victim. Considering illiteracy is high in those areas, gullible villagers often fall prey.
The hysteria
Or is it a return of the 'monkey-man'?
For all we know, it's yet another case of mass hysteria that has gripped India and even the world. Once in the mid-90s, millions of Hindus went berserk when they heard sacred status in Delhi were "drinking" milk.
In 2001, panic gripped Delhi when the "monkey-man" started attacking people.
Then in 2006, thousands landed in Mumbai to taste sea water that had "turned sweet".