India
Peter Mukerjea charged with murder in Bora case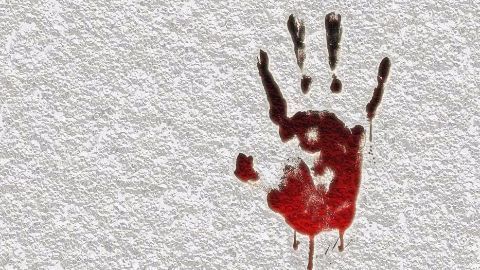 Media tycoon Peter Mukerjea was charged with murder in the Sheena Bora case.
Mukerjea has now also been accused of "attempted murder, kidnapping and criminal conspiracy by the CBI", the same charges as his wife, Indrani.
Indrani's contradictory statements led CBI to believe that Peter knew about Sheena's murder conspiracy.
CBI is also following a Rs.87 crore money-trail of a loan that Mukerjea took.
In context:
Sheena Bora murder case: The plot thickens
26 Aug 2015

Ex-Star TV CEO's Wife behind bars for sister's murder
Indrani Mukerjea was arrested by the Mumbai Police for killing her sister Sheena Bora.
Specific leads were found that linked Mukerjea "to the kidnapping of Sheena and the disposing of her body after setting her ablaze", said the police.
It was Indrani Mukerjea's driver Shyam Rai's statement that implicated her; he confirmed helping her in the murder and to dispose of the body.
26 Aug 2015

New twist in the murderous tale
Hours after Indrani Mukerjea's arrest it was found out that the deceased "Sheena Bora was Indrani Mukerjea's daughter, not sister."
The relationship was confirmed by Mikhail Bora (who is Indrani's son and Sheena's brother).
Bora said that he wanted 'justice' for his sister.
The Mumbai police Commissioner Rakesh Maria confirmed that Indrani had also accepted that Sheena was her daughter after all.
Love India news?


Stay updated with the latest happenings.
29 Aug 2015

Indrani's ex acknowledges murdering Sheena
Mumbai police interrogated Indrani Mukerjea's second husband Sanjay Khanna, who confessed to his complicity in the crime during the joint interrogation.
Earlier, he had said that he had been sleeping when Sheena had been found dead in the car.
The police also discovered Sheena Bora's skeletal remains and her passport from Dehradun, therefore refuting the story that Bora was in America.
4 Sep 2015

Indrani confesses to her role in the murder
Indrani Mukerjea, the main accused in the murder of Sheena Bora "confessed" to her role in the crime; however, she did so without divulging the details of the murder.
This was a clear departure from her previous claim that Sheena was alive and living in the US.
The police also brought Sheena's biological father Siddhartha Das face to face with Indrani.
18 Nov 2015

AIIMS confirms that the corpse was of Bora
A forensic report by AIIMS verified the relics of the corpse found in Rajgad Forest outside Mumbai as that of Sheena Bora, who was slain in 2012.
Based on this, the inspecting agency would register its charge sheet against the three accused of the crime: "Bora's mother Indrani Mukerjea, Indrani's former husband Sanjeev Khanna and their former driver Shyam Rai" in the upcoming days.
26 Aug 2016

Phone tapes discovered in Sheena Bora murder case
20 clips of recorded phone conversations, that might give out information about the immediate aftermath of Sheena Bora's murder, have been discovered.
Rahul Mukerjea, son of Peter Mukerjea recorded conversations involving himself and his father Peter Mukerjea.
These phone tapes suggest Peter Mukerjea's attempts to conceal Sheena Bora's murder and have been presented into the ongoing investigation by the CBI.
Love India news?


Stay updated with the latest happenings.
Who is Peter Mukerjea?

Peter Mukerjea is the ex CEO of Star India. He got married to Indrani in 2002, when she was a HR consultant.
20 Nov 2015

Peter Mukerjea charged with murder in Bora case
2 Apr 2016

CBI Court denies bail to Indrani, allows medical facilities
Indrani Mukerjea's request for bail was rejected by a special CBI court.
The prime accused in the Sheena Bora murder case had told the court that she was suffering from 'chronic small vessels inchemic changes' which could lead to a brain stroke.
However, the court allowed Indrani to "take private treatment in private hospitals with private doctor".
25 Nov 2016

HC rubbishes claims that Peter Mukerjea was misled
A bench of the Bombay High Court stated that it was "completely unbelievable'' that Peter Mukerjea was misled by Indrani Mukerjea over the murder of Sheena Bora.
After rejecting his bail plea, the court re-iterated that the statements provided by Peter's counsel were far from the truth.
The court clarified that the statements of several witnesses held Peter accountable for Sheena Bora's murder.
17 Jan 2017

Indrani, Peter Mukerjea charged in Sheena Bora case
A special CBI court in Delhi began trial and charged Indrani Mukerjea and her husband Peter Mukerjea with murder and criminal conspiracy in the Sheena Bora case.
After hearing the arguments of Indrani, Peter and Indrani's ex-husband Sanjeev Khanna, the court asked them whether they are pleading guilty or not.
Special Public Prosecutor Ujjwal Nikam said that the minimum punishment would be life imprisonment.
05 Feb 2017

Sheena Bora murder trial to begin on 23 Feb
Sources said the trial in the Sheena Bora murder case is likely to begin on 23 February.
A special court directed the CBI to submit a list of witnesses to the defense lawyers. The CBI argued that it may compromise the safety of the witnesses in the case.
However, defense lawyers stated that they needed the list to prepare their cross-examination strategy.
09 Feb 2017

Sheena Bora case: Peter says Indrani forged his signature
Peter Mukerjea has filed an application in a special court, stating that Indrani Mukerjea forged his signature to get him to relinquish control of two bank accounts.
The court has reportedly asked the banks to verify the signatures. The banks are in Mumbai and New Zealand.
This is the latest in a series of barbs exchanged between Peter and Indrani.