Mumbai: Man returns from US to find his mother's skeleton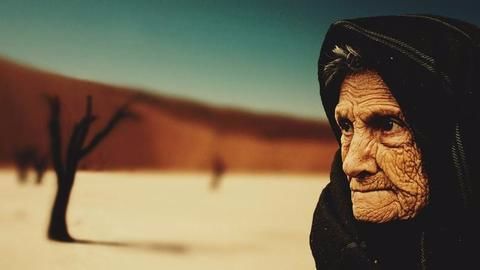 Forty-three-year-old Rituraj Sahani stays in the US with his wife. Two days ago, he reached Mumbai to meet his mother.
He had last talked to her in April'16.
When he reached her Oshiwara flat, no one answered. He brought in a keymaker and entered the house, only to find her skeleton.
This shocking tale brings to the fore many issues of concern.
In context
Man returns to find his mother's skeleton
Details
The woman had often complained to her son of loneliness
63-year-old Asha Sahani lost her husband in 2013. Since then, she had been living alone.
Often, she complained of loneliness and asked her son to move her to an old-age home. They have no relatives in Mumbai.
Going by the state of decomposition of the "fully-dressed" skeleton, police suspect she's been dead for some weeks. It is believed to be a natural death.
Concerns
How did no one find out all these days?
Firstly, there's the stench that was emanating from the body. This is somewhat understandable, since both apartments on the 10th floor belonged to the Sahanis.
But how did no domestic worker try to reach the woman? How did her neighbors not notice her prolonged absence?
This only brings to light the growing distance between people, made severe amid rapid urbanization.
Love India news?
Stay updated with the latest happenings.
Notify Me
Elderly
The pitiable state of the elderly in India
According to the Global AgeWatch Index, India ranks at a lowly 73rd in terms of the best countries to grow old in.
According to the Agewell Foundation, nearly half of the elderly (47.49%) complain of loneliness. In cities, the number is higher (64.1%).
Though old-age homes are an option, the good ones, often costly and in high demand, are out of the middle-class' reach.