India
Over 27 lakh engineering seats vacant for last 3 years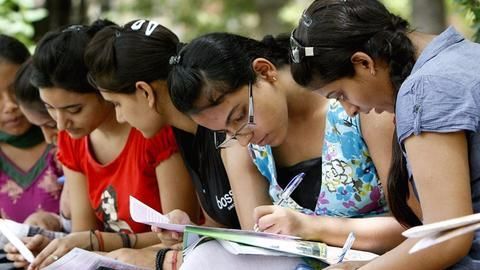 According to the All India Council for Technical Education (AICTE), over 27 lakh engineering seats have been lying vacant across various engineering colleges in India since the last three years.
Almost 9,07,632 seats remained vacant across various colleges in 2016-17, as compared to 8,97,914 in the previous year.
Currently, there are 10,361 AICTE approved engineering institutions with a total intake of 37,01,366.
In context:
Over 27 lakh engineering seats vacant, reveals AICTE
11 Aug 2017

Over 27 lakh engineering seats vacant for last 3 years
Distribution

More vacancies in PG seats than in UG seats
AICTE data shows that there are fewer seats vacant in UG level as compared to PG. The situation was similar in UG courses even two years back.
The large number of vacant seats led to the shutting-down of 556 engineering-courses in 2015 alone.
To check the issue and to ensure better quality of education, AICTE cut down the number of UG seats by 40%.
Reasons

Why are seats lying vacant?
One possibility is students are scoring lower in 12th, thus not even qualifying for entrance exams.
Again, many don't take admission even after clearing the entrance: according to Maharashtra DTE, only 42% of aspirants clearing the MH-CET registered for admission.
According to Raju Davis Parepadan, chairman of Kerala's Holygrace Academy, 70% engineering institutes offer poor-quality education, leading to less-interested students.
Measures

Steps taken to improve the situation
To attract students, the HRD Ministry has introduced mandatory internships in engineering courses to make them more industry-relevant.
It has also launched the National Program on Technology Enhanced Learning which provides e-learning sessions through online courses.
According to HRD, only 40% engineering graduates get placements after college. Colleges should thus focus on making students placement-ready by improving the quality of education.