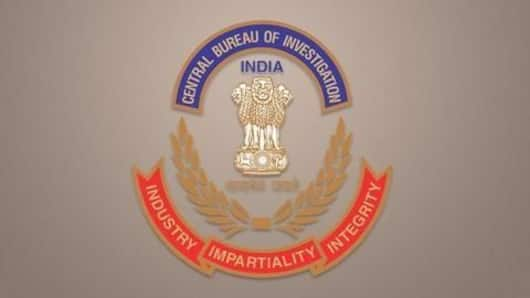 CBI arrests Varun Industries co-promoter, India's first wilful defaulter
A co-promoter of Varun Industries, India's first wilful defaulter, that owes about Rs. 2,500cr, has been arrested.
Kailash Agarwal, who fled the country with his business partner Kiran Mehta after defaulting on payments, was nabbed when he landed in India from Dubai on August 5.
Agarwal and Mehta owe Indian Bank Rs. 330cr, and Rs. 1,593cr to another consortium of banks.
The defaulting had started back in 2013
According to CBI, Agarwal and Mehta took loans from Indian Bank and others from 2007 till 2012.
In 2013, they started borrowing huge amounts from the market after promising their shares, and also started defaulting on their loans.
In 2015, Varun Industries became India's first willful defaulter.
Last year, the CBI registered a case of criminal conspiracy, cheating and forgery against Agarwal and Mehta.
What went wrong for Varun Industries?
Like many others, Varun Industries had a slew of customers from whom it couldn't recover money. Even at its peak in 2010-11, when it had a net worth of Rs. 461.62cr, its debts were twice that- Rs. 932.05cr.
Customers who owed it money accounted for 60% of its assets.
It admitted in court it hadn't recovered money from two overseas firms for three years.