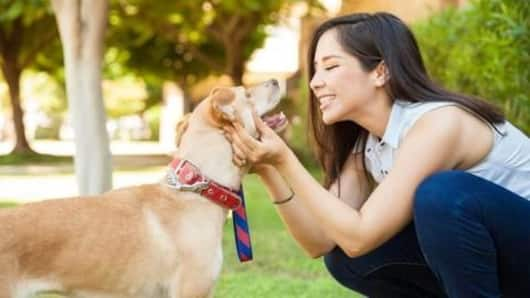 Love animals? Here are six best jobs for you
If you adore animals and are passionate about them, but are not financially able to adopt a pet or take care of it, know that we've got you covered.
There are many professions out there that will not only help you stay close to your non-human friends but also make you good money.
Here are six such jobs for you.
Pet sitter and Dog walker
Pet sitter: It's just like babysitting, but for pets. Take care of other people's pets for a few hours or days, and get paid for it. Easy-peasy!
Dog walker: Walk other people's dogs, when the owners are busy at work or are away for the weekend. This way, you will get to spend time with your favorite pets, while also cashing on it.
Pet Store Employee and Vet assistant
Pet Store employee: Take up a job at a pet store and help pet parents meet all their pet needs, right from food to collars, and whatnot.
Vet assistant: Work under a veterinarian and you will get to meet your favorite creatures quite frequently. You will have to carry out simple tasks like helping in medical treatment or giving medication to pets etc.
Love Lifestyle news?
Stay updated with the latest happenings.
Yes, notify Me
Zookeeper and Pet groomer
Zookeeper: As a zookeeper, you will have to take care of animals, monitor their health, and of course, guide and educate the zoo visitors.
Pet groomer: Pet groomers clean and brush animals to make them look classy, for their next outing and even for competitions.
Ain't all those great ways to make new non-human friends (and some money too).