Lohri 2020: Celebrate with these five easy yet lip-smacking recipes
Lifestyle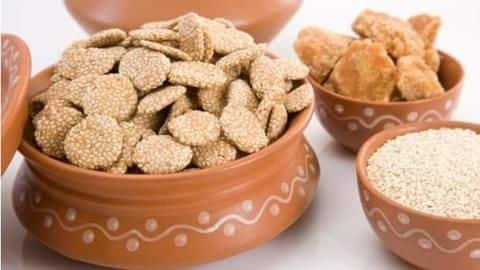 Lohri, the holy festival which marks the onset of the harvest season in India, is here.
While it is celebrated with a plethora of fun activities, including crooning folk songs, sitting by the bonfire and grooving to the beats of dhol- enjoying scrumptious delicacies remains the best part of it.
Here are some tasty and quick recipes you can prepare this Lohri.
Recipe 1
Gur ka Halwa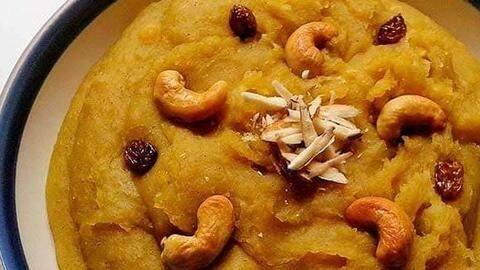 To prepare this special winter dish, you will need 1/2 tablespoon ghee, 1/2 cup semolina, and 25 grams of soaked jaggery.
Start by taking the soaked semolina, add it in a pan with ghee. Roast it well, then add the soaked jaggery and stir continuously, until the water is completely absorbed.
Don't forget to add some dry fruits for extra flavor and nutrition.
Recipe 2
Til ki Barfi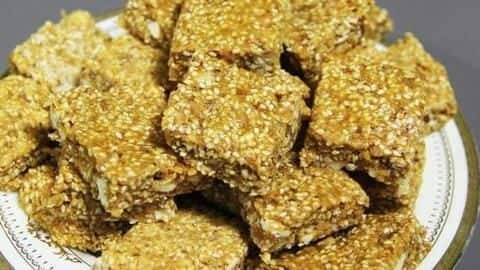 This soft, mouth-watering barfi is made with sugar, khoya, and roasted sesame seeds.
Firstly, prepare sugar syrup by heating one cupful of sugar in water. Then, add khoya to the boiling mixture. Add sesame seeds and finely-chopped nuts to it. Stir the mixture till it gains a thick consistency.
Lastly, cool the mixture in a metal plate and cut into any shape you like.
Recipe 3
Murmura Ladoo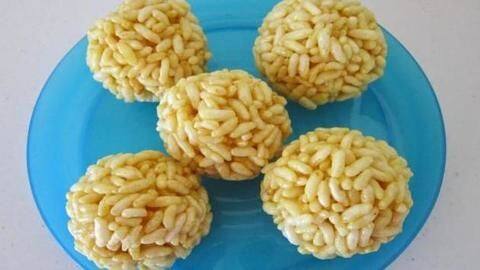 Relished by everyone, these delicious and easy-to-make ladoos take just a few minutes to prepare.
Caramelize 1/2 cup jaggery in a pan with 1 teaspoon ghee. Cook until the jaggery becomes fluffy and dark brown in color.
Quickly add puffed rice or murmura in it, and stir it well. Now, apply water on your palms and roll out round ladoos from the mixture.
Recipe 4
Gur ki Roti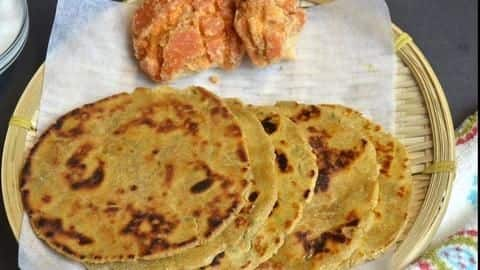 This nutritious delicacy is flavorful and doesn't take much time to prepare.
All you need to do is dissolve 1/2 cup jaggery with 2 tablespoon water and combine the solution in 1.5 cup wheat flour. Knead into a semi-stiff dough using water.
Roll chapatis out of it and cook on a non-stick pan with ghee. Roast both sides until the chapatis gain golden-brown color.
Recipe 5
Peanut chikki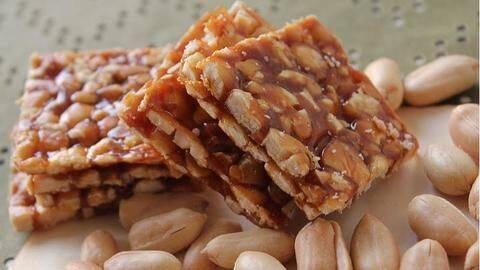 This traditional Indian snack is basically made from two ingredients- roasted peanuts and jaggery.
Firstly, add 1 teaspoon ghee in a hot pan, take 3/4 cup jaggery and caramelize it to perfection.
Next, add one cupful of roasted peanuts to it. Pour the mixture in a steel plate. Let it cool down and then cut in the desired shapes.
Happy Lohri, enjoy!