Mumbai
Surprise ticketless flyer on Ahmedabad-Mumbai flight: A bird!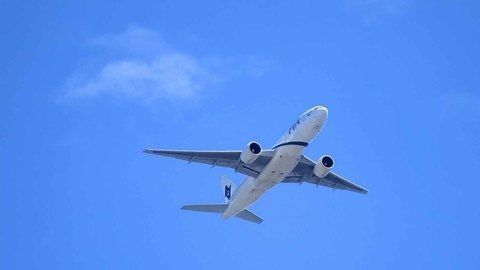 While it's common to see birds fly, seeing a winged-friend fly on a plane is something very uncommon!
Passengers on an Ahmedabad-Mumbai flight had an unusual co-passenger, who was traveling without ticket.
A bird secretly hopped on the plane at Ahmedabad airport and remained under a seat for most of the journey.
After the flight landed in Mumbai, it simply flew out.
Know more!
In context:
Bird travels on Ahmedabad-Mumbai flight
28 Sep 2017

Surprise ticketless flyer on Ahmedabad-Mumbai flight: A bird!
Details

Ticketless traveler spotted when the plane was reaching Mumbai
No one noticed the bird flying into the plane at Ahmedabad; it stayed under a seat in the front cabin.
After some time, the bird was spotted; but the aircraft was reaching its destination.
So, the cabin-crew decided to proceed to Mumbai; as the aircraft gate opened after landing, the bird immediately flew out of the plane.
The incident took place on 21 August.
Love Mumbai news?


Stay updated with the latest happenings.
It was never confirmed: Senior Official

Sources from the airline on which the incident took place said that a bird flew on their plane last month. However, a senior official of the same airline said the incident was never confirmed.