After 154-years, Mumbai Police switches to 8-hour schedule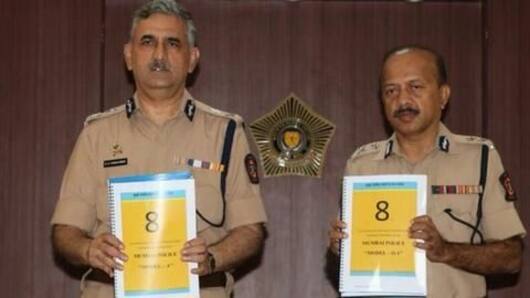 Mumbai Police Commissioner Datta Padsalgikar on Wednesday announced the department's historic decision of switching over to a strict eight-hour duty schedule for the lower echelons.
This decision that comes to act after 154-years of Mumbai Police's history was taken after they carried out an experiment last year at the Deonar Police Station as per Padsalgikar instructions.
Here's more.
In context
Mumbai Police shifts to eight-hour duty schedule
The successful trial
Schedule for constabulary and assistant sub-inspector levels: Padsalgikar
Launching the new era of eight-hours duty for the Mumbai Police, Padsalgikar told that after the experiment taken up in 2016 became successful, the decision was taken for the constabulary and assistant sub-inspector levels and that they plan to gradually shift it towards the higher rank officers too.
However, Padsalgikar also assured that the decision would not compromise on their services towards the public.
Mission 8 hours
Mission 8 hours has come long way: Mumbai Police Commissioner
"Mission 8 hours, started as an experiment at Deonar Police station in 2016, has come a long way now, due to the efforts of a core team led by constable Ravindra Patil," tweeted Police Commissioner Padsalgikar.
Earlier in 2016, Padsalgikar instructed 13 zonal deputy commissioners across Mumbai to implement the eight hour shift trial as an experiment.
Love Mumbai news?
Stay updated with the latest happenings.
Notify Me
Details
Hope to implement it 100 percent within a month: Police
As per reports, Deputy Commissioner of Police (Operations) Deepak Deoraj said that the new duty schedule will cover at least, "75 per cent of the 94 police stations, plus the Traffic Branch, and all other departments."
He further added, "Depending on the police station strength versus the local population, we hope to implement it 100 per cent within a month or so."