Mumbai: Fire breaks out in Bandra residential building; baby dead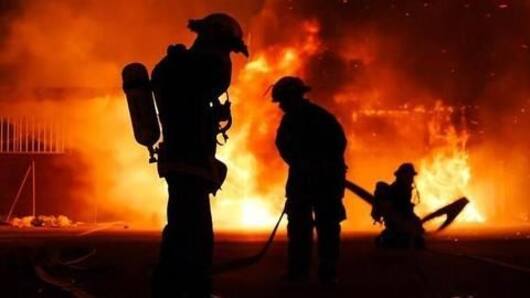 An 18-month-old infant was killed while a four-year-old was seriously injured after a fire broke out at the pump room of a residential building, Shoeb Manzil at Perry Cross Road in Bandra on Monday.
The infant, Didi Bhanu, and her elder sister Uma were sleeping in their 120 square feet house and were affected by the smoke caused by the fire.
In context
Mumbai: 18-month-old baby dies in Bandra fire
The girls
Case registered against building owner and parents: Police
While the infant was declared dead on being rushed to the hospital, her sister Uma is still in critical condition at the ICU of Holy Family Hospital in Bandra (West).
According to reports, a police official said that the girls' father Shankar Bahadur, works for the owner of the building and a case has been registered against both the owner and the parents.
The fire
Fire broke out around noon, was doused in an hour
The fire that broke out around noon was doused within an hour even before fire brigades could arrive at the spot.
Even though the cause of the fire has not been identified yet, Chief Fire Officer Prabhat Rahangadale said, "Constructing a room above a pump room for residence is illegal and we will be lodging a police complaint against office-bearers of the society."