Goodness pays: Mumbai man returns bag, gets education for kids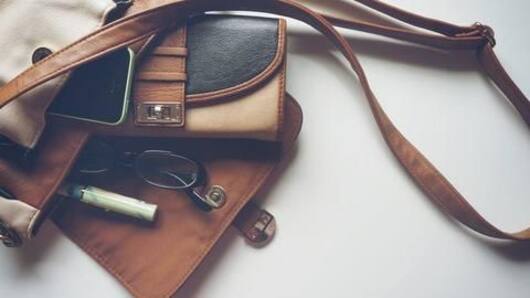 This is the story of a Samaritan and an angel.
The Samaritan is a man who returned a bag loaded with money and other valuables to a woman, and in turn she became an angel by gifting him free education for his children.
Meet Mumbai-based Amit Gupta, the auto driver whose honesty paid back when he returned Sarla Namboodiri's bag to her.
Here's more.
In context
Mumbai driver gets free education for kids
Details
'I realized I had left my bag in the auto'
68-year-old Namboodiri, who runs a Chembur-based primary school, boarded an auto around 3 PM on December 21 to reach her car that was parked a few kilometers away from her office.
She got down forgetting her bag in the auto.
"After reaching my car, I realized that I had left my bag in the auto and I panicked," said Namboodiri.
Contents of bag
The bag had Rs. 80,000 cash, mobile phones, ID cards
The bag was a treasure: it had Rs. 80,000 cash, collected as fees, her credit and debit cards, photo ID documents, mobile phones and keys.
After realizing of her loss, Namboodiri sent a peon who went to a pan shop vendor, who said the auto driver's name was Amit Gupta.
Since she had no contact of Gupta, she thought of approaching the cops.
Love Mumbai news?
Stay updated with the latest happenings.
Notify Me
Samaritan
As she was to approach cops, Gupta arrived with bag
Just when she was about to go to the police station, Gupta arrived with her bag, who shared with her that another passenger who had boarded his auto alerted him about the bag.
Namboodiri was overwhelmed and wanted to return the gesture but forgot to take down his contact details.
The paan vendor gave her a wrong number but she continued her search.
Happy ending
Namboodiri rewarded Gupta by gifting free education for his kids
Just a week ago, Namboodiri managed to trace Gupta and called her to the school.
"I learnt that he had two kids but couldn't afford to send them to school. With my experience in the education sector, I decided to provide his children free education," she said.
She also felicitated Gupta was felicitated and awarded Rs. 10,000.
So you see, goodness does pay!