Maharashtra Govt tells HC why plastic ban was necessary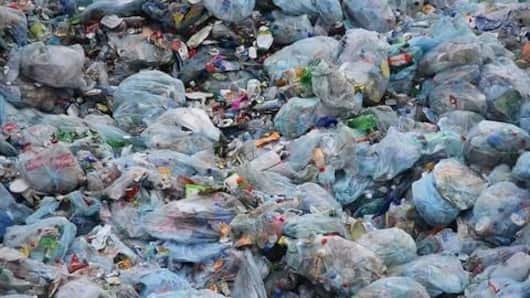 Are plastics and thermocol banned in Maharashtra? Yes, said the state government to the Bombay High Court, adding that those found using them would be penalized.
The state, in its reply to all the four petitions filed by plastic manufacturers and retailer associations, said recently that the ban on plastics including one-time-use carry bags, was needed as it is a serious environmental hazard.
In context
Anyone using plastic, thermocol will be penalized: Maharashtra-Govt
Next move?
Maha govt justifies move, cites recent whale death
Justifying its move to ban plastics, Maharashtra government cited the recent death of a whale that happened due to ingesting plastics.
The state government reiterated that the March 23 ban is applicable to all: manufacturers, other traders and users.
State's advocate EP Bharucha added that the special committee set up for the plastic ban issue is ready for more meetings with the petitioners.
Important
Ban is for all: Manufacturers, other traders and users
The petitioners' lawyers agreed to it and urged HC to postpone the ban implementation till then.
Meanwhile, the HC bench comprising Justices Abhay and Riyaz Chagla pointed out that no time has been granted to citizens to adapt to the ban, but manufacturers and traders have been given 3 months.
Bharucha clarified exporting stock takes time, so the 3 months time has been granted.