Mumbai: Part of building collapses after fire; fire-brigade personnel injured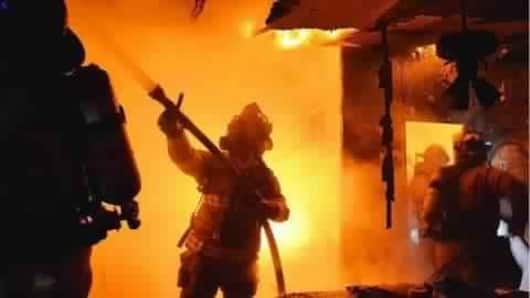 Two fire brigade personnel were injured when a portion of an old building in Mumbai collapsed after a fire broke out in it early today.
The South Mumbai building called Kothari building (also known as the Light Of Asia) was a ground-plus-five-storey building, which was unoccupied for the past five years.
The fire started at around 4 am, a fire department official said.
In context
Part of South Mumbai building collapses after fire
Details
No one trapped inside; cause of fire unknown
The structure in the Fort area, a major business district, is old and its southern part collapsed when fire brigade personnel were putting out the blaze, the official said.
Fire department officials confirmed no one was trapped inside the building.
Sixteen fire engines were deployed to douse the flames, he said, adding the cause of the blaze was not immediately known.