Chip-based ATM card hacked, Mumbai woman loses above Rs. 40,000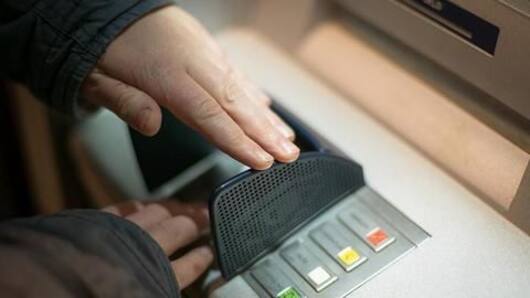 In a rare kind of crime, a Mumbai-based woman lost Rs. 40,700 from her account, after her ATM chip-card was cloned and money was withdrawn.
She, however, got it refunded from her bank, since she wasn't at fault; she didn't share her OTP or account/card details, or violate any rule.
Frauding by cloning chip-cards is extremely infrequent, as these cards have enhanced security embedded.
In context
Chip-based ATM theft reported in Mumbai
Details
She received six withdrawal messages from her bank
The incident happened almost a fortnight ago on May-30 around 5.10PM.
The woman, who works in an Andheri-based corporate firm, said that between 5.14 to 5.18PM, she received six text messages informing her about the withdrawals, all from different ATMs in Thane.
Flustered, she approached her bank next day, who informed her that the card details got cloned and suggested she approach the police.
Incident
Her bank refunded the amount as 'she wasn't at fault'
Police said someone must have noted the PIN when she was using an ATM.
Meanwhile, the private bank started their own investigation, which revealed the woman was indeed not at fault and that she lost money through card-cloning.
Hence, they refunded the full amount.
Cybercrime experts said that though this is rare, 'shimmer', the strip used for card-cloning, can also penetrate through the chip.
Love Mumbai news?
Stay updated with the latest happenings.
Notify Me
History
When did 'shimmers' first come to being?
In 2015, Mexico reported a series of such ATM frauds, even though chip-based cards were being used over there since years.
It was later found that frauds used a more advanced device than skimmers or overlays, called 'shimmers', which are placed on card-readers.
Named after 'shim' (spacer) that's used to fill small gaps, shimmers target chip-based cards, especially when they're used in ATMs.
Context
In 2015, RBI had made chip-based, PIN-enabled cards mandatory
Back home, all banks were directed to issue only chip-based and PIN-enabled debit and credit cards from September 2015.
This was aimed to protect customers from counterfeit (skimming) card fraud and lost and stolen card incidents.
Even before the RBI mandate, some banks did issue EMV (Euro pay MasterCard Visa) chip and PIN enabled cards, but majority of organizations were using magnetic stripe cards.
Follow these tips to keep your ATM card safe
When you enter the PIN, cover the pad with your hand. Avoid stand-alone ATMs in dark areas, as those are common targets. Prefer ATMs that are attached to banks. Try to withdraw money on days the banks work, as it's easy to lodge complaints then.