Maharashtra: Man held for molesting 5-year-old girl in Thane park
Mumbai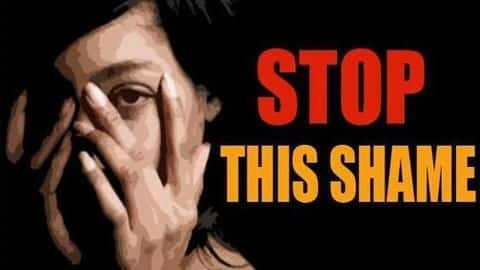 A 52-year-old man was arrested for allegedly molesting a five-year-old girl at a public park in Thane, Maharashtra.
Jagdish Ramlakhan Rai, a truck driver, went to the park in the Wagle Estate area last Thursday and lured the girl, who was playing there, on some pretext.
He took the child to a corner of the park where he allegedly molested her, police said today.
Details
Nailed it! Passerby records incident, submits footage to cops
A man who was near the spot recorded the alleged incident on his mobile phone and submitted the footage to the Shree Nagar police station, Thane Police Spokesperson, Sukhada Narkar, said.
After analyzing the video recording, police traced the victim, called her parents to the police station and registered a case against the accused yesterday.
Information
Activists thrashed the accused, cops took him into custody
Meanwhile, some local activists of a political party traced the accused and beat him up. However, the police intervened and took the accused into custody and booked him under relevant sections of the IPC and the Protection of Children from Sexual Offences (POCSO) Act.