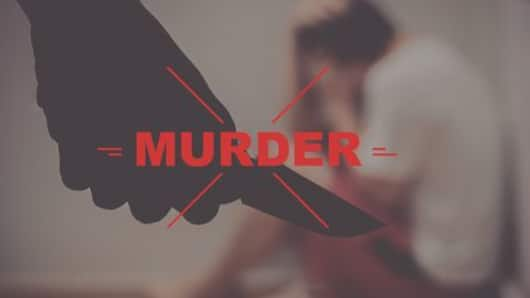 Man suspects he's being cheated on, kills gay partner's friend
A relationship went sour in Mumbai and ended in the demise of one man. The fight between an estranged gay couple took the life of a 26-year-old computer engineer named Parth Raval.
The victim was hit on the head by a candle stand by Dhawal Unadkat who suspected his partner Mohammed Asif Komarangala was cheating on him with Raval.
Here's more on this.
They met through Instagram, got close, but hit roadblock
Asif and Unadkat met through Instagram last year. Since they started their relationship, Unadkat visited Asif's residence in Bandra frequently.
But they hit a roadblock when Asif insisted that Unadkat should get his HIV test done. When he refused, Asif blocked Unadkat.
According to police, they got back in touch on Saturday. On Sunday, Unadkat called Asif repeatedly but couldn't reach him.
Unable to reach him, Unadkar reached Asif's home
At around 11 AM, Unadkat reached Asif's residence. When he opened the door, Unadkat saw Raval and lost his cool.
He assumed they had an affair and tried strangulating Asif.
When Raval intervened, Unadkat hit him with a candle stand. Raval, who was bald, started bleeding from the head, and the two panicked.
He was taken to Holy Family Hospital soon.
Love Mumbai news?
Stay updated with the latest happenings.
Yes, notify Me
At hospital, Raval refused to get stitches
At the Holy Family Hospital, Raval refused to get stitches and was advised to visit Lilavati Hospital.
The three left Lilavati at around 2 PM after Raval got his first aid done but didn't get stitches.
The three returned to Asif's residence and later Unadkat left for his home.
Around 6 PM, Asif's calls to Raval, who was resting in another room, went unanswered.
Unadkat was arrested late on Sunday night
Raval was taken to Lilavati Hospital where he was pronounced dead before getting admitted. Asif then revealed the sequence of events.
The body was claimed by Raval's cousin as his parents stay in Dubai.
Unadkat was arrested late on Sunday night. He has been charged with criminal intimidation and was remanded to police custody till November 9.
Further investigation is underway.