Mumbai shocker! 12 killed on railway tracks yesterday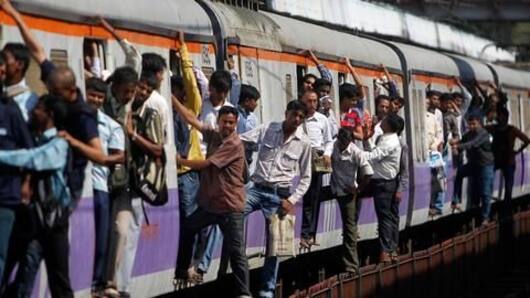 As many as 12 people were killed and five others received injuries in separate accidents on railway tracks in Mumbai and its neighboring areas yesterday, the Government Railway Police (GRP) said today.
The casualties were due to people being run over by moving train while crossing tracks, falling from overcrowded local trains, slipping in the gap between train and platform, and committing suicide.
In context
Mumbai: 12 Killed on railway tracks yesterday
Details
All the deceased of yesterday's accidents were men
Three people each were killed on railway tracks in the Thane district and Kalyan town, while two persons died in Mumbai's Wadala area, the GRP said in its report.
Besides, one person each died on tracks in Kurla, Mumbai Central, and Bandra areas of the megacity, and Dombivali town of Thane, it said, adding that all the deceased were men.
Last year, 3,014 people died in accidents on railway tracks
Although suburban railway is considered as Mumbai's lifeline, it's increasingly becoming a 'death trap' for commuters as 3,014 people lost their lives in accidents on rail tracks in the city in 2017, the GRP had said in reply to an RTI query earlier this year.