#AndaChor: Thane-man steals 1.41 lakh eggs for revenge, gets arrested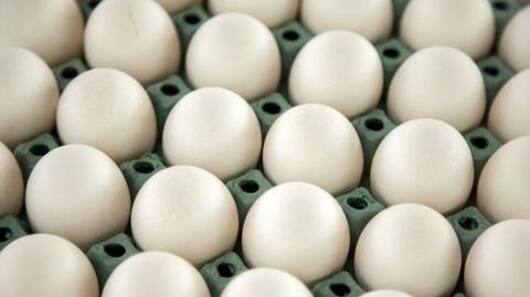 Stealing for revenge is not an unfamiliar act among rivals. It's the oldest trick in the book and whether you are 8 or 88, the devilish act gives immense satisfaction to all.
However, a man in Thane, Maharashtra, went completely overboard with the idea and stole 1.41 lakh eggs to in a bid to destroy his rival's business.
It didn't end well though.
In context
Man steals 1.41 lakh eggs to take revenge
Details
Accused intercepted truck loaded with eggs, thrashed driver and fled
On Tuesday, the accused, an egg distributor himself, along with his three accomplices, intercepted his rival businessman's truck, loaded with the eggs, at Green City area in Ambernath city.
They dragged the truck driver out of the vehicle and thrashed him.
The accused then fled with the truck carrying 1.41L eggs worth Rs. 5 lakh, Rs. 2,000 in cash, and the driver's mobile phone.
Arrest
But, CCTV footage and tip-offs helped police in nabbing accused
Following the incident, the truck driver filed a complaint against the accused.
The police acquired the CCTV footage and through tip-offs from sources nabbed the main accused, Sadat.
During interrogation, he confessed to his crime and revealed that he stole the eggs as he wanted to sabotage his rival's business.
Notably, Sadat was also in a deep debt.
Love Mumbai news?
Stay updated with the latest happenings.
Notify Me
Police recovered 1.16 lakh eggs, rest were sold
Meanwhile, police said the search for Sadat's accomplices is underway. They also said they were able to recover 1.16 lakh eggs as the rest had already been sold. The investigation is on.
Teja's dream
Was the accused inspired by Teja from 'Andaz Apna Apna'?
On a lighter note, the whole incident is similar to the dream of Andaz Apna Apna's Shyam Gopal Bajaj a.k.a 'mahapurush' Teja, who wanted to own a poultry farm.
"Laakhon andon se karodon murgiyaan... aur unke kayi karodo ande," he had said. Remember?
Nevertheless, like every other Bollywood slapstick comedy, the villain was finally caught and the Teja, in this story too, couldn't make his mark.