6 people lost money to frauds posing as 'bank officials'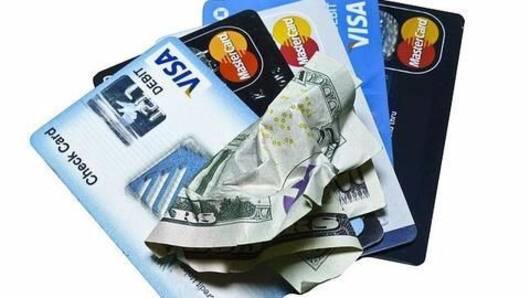 6 cases of credit/debit card frauds have been registered by the Azad Maidan police; victims received phone-calls from people posing as bank officials and tricking them into revealing their card-details.
An amount of Rs.1.06 lakh altogether was withdrawn from these bank accounts.
According to Mumbai Police, 15 such cases have been registered in January itself.
Tap in to know what all happened in Mumbai.
In context
What's making news in Mumbai?
Dharavi
Walking, cycling along cleaner, greener Mithi possible in near future
The Mumbai Metropolitan Regional Development Authority (MMRDA) has finalized a design for revamping the Maharashtra Nature Park at Dharavi.
The park, which is a green woodland transformed from a wasteland will be situated on the South bank of Mithi River.
A new pedestrian bridge connecting both banks of the river Mithi, part of the revamp, will see more than 50,000 pedestrians daily.
Crime
Gujarat residents arrested for fake passports
Three people from Gujarat were deported by the London airport authorities for traveling to Canada on tourist visas on fake passports.
The accused will be held in custody by the Sahar Airport police till 26th January.
According to the police, they wanted to take up employment in Canada; they have been booked under the Indian Penal Code for cheating and forgery.
Love Mumbai news?
Stay updated with the latest happenings.
Notify Me
White Collar
Investor stops sale of builder's Rolls Royce
An investor by the name of Ayush Bagla is seeking more than Rs.2 crore from a developer, Pujit Aggarwal of Orbit Corporation.
According to the investor, he stopped a potentially illegal sale of a Rolls Royce Phantom owned by the developer's father.
Orbit Corporation is prohibited from selling its assets by the Bombay HC on the allegations that its investors have been duped.
Mumbai University
MU papers to be corrected online
Beginning April, examinations conducted by Mumbai University are expected to be assessed online.
Principals, however, have raised doubts on the grounds of the volume of answer sheets to be corrected.
University VC Sanjay Deshmukh said, "Answer sheets of examinations for all courses will be scanned and examiners will be given a password which will allow them to evaluate papers on the screen itself."
Mira Road
Government Railway Police officials suspended
Four Government Railway Police officials were suspended after being exposed for extorting steep fines from passengers traveling in compartments reserved for the disabled.
According to reports, the cops would be off-duty, dressed in civic clothes, and would use a room in an abandoned building outside Mira Road station to threaten passengers and levy 'fines' on them without providing them with receipts.
Kurla
Man makes up terror tip-off to earn reward from PM
Vasant Yadav from UP walked into BJP's Kurla office and said he had information on how to derail and sabotage long-distance trains ahead of Republic Day.
After a sustained interrogation, however, it was revealed that the 22-year-old was lying in the hope of finding a job with the railways and a reward from PM Modi for his tip-offs.