Massive fire in Kurla, no casualty reported
Mumbai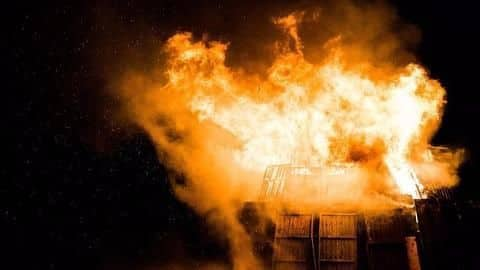 A major fire broke out in Kurla's Kapadia Nagar, just a few days after cylinder explosions caused a blaze in the same locality. No casualties have been reported.
In the previous incident on January 19, three cylinders in a garage exploded, causing a massive fire. 16 fire tenders doused the blaze in two hours.
Some cars were damaged.
Tap in for news from Mumbai.
Town Hall
Town Hall undergoes grand makeover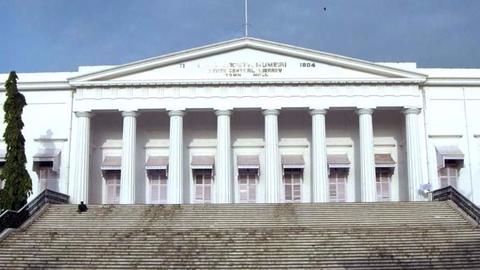 The 200-year-old Town Hall, the first public building to be erected by the British in Mumbai, has undergone a makeover for the first time since 1883.
The refurbishing began in 2009 at a budget of Rs 9 crore and took place in phases.
Materials were imported from Myanmar and artisans brought in from the northeast. It will be opened to public later this month.
Linking Road
Linking Road stalls shut down in stand-off with BMC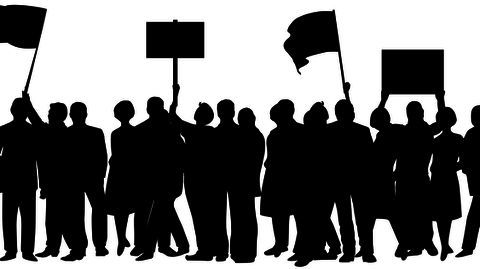 Stall owners of Linking Road in Bandra have downed their shutters in protest against the BMC's "continuous and brazen" demolition of illegal parts of their establishments.
They have also protested proposed realignment of their stalls to decongest the road.
Owners alleged BMC hasn't obtained permission from the fire department or police.
BMC says citizens have repeatedly complained about lack of space on the road.
Mankhurd
Three killed as slab collapses in public toilet in Mankhurd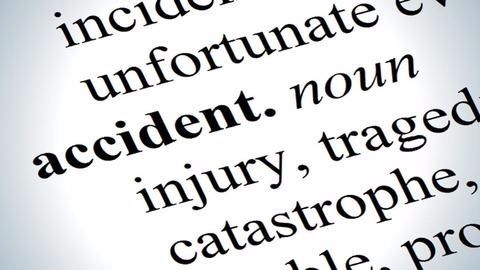 Three people were killed and two injured when the slab of a public toilet at Indira Nagar in Mankhurd collapsed.
The contractor has been arrested and charged with culpable homicide not amounting to murder.
Locals alleged maintenance staff had ignored numerous complaints about the bad condition of the toilet. Police is examining the number of complaints made to the concerned NGO.
Nagpur
Safety in Nagpur questioned after repeated incidents of crime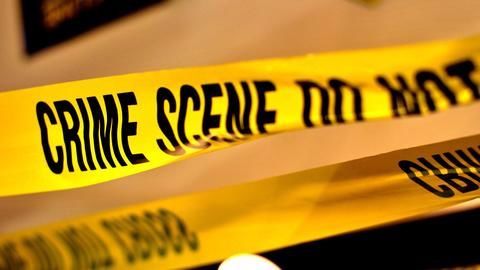 in the past few days, a man was murdered in Nagpur in broad daylight, cases of chain snatching were reported, and a girl was pushed into Futala Lake by a rejected lover.
There have also been reports of a lunatic who targets women and kills them.
Though there are CCTV cameras at strategic points, most of them are not functional.
Bandra
Bandra-Worli Sea Link to be illuminated with solar energy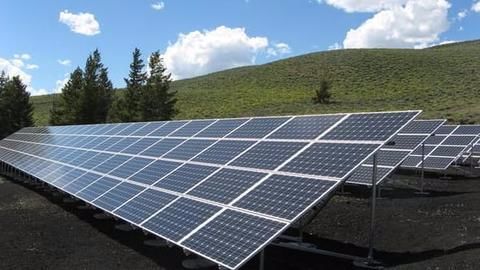 The Bandra-Worli Sea Link will soon be illuminated with solar energy. The new system is expected to be in place by April. Expenditure is likely to be cut down by 65%.
Maharashtra State Road Development Corporation has floated bids for a new toll operator, who will be in charge of installing solar panels.
Electricity costs for illumination currently goes to Rs 1.1 crore annually.
Aurangabad
60,000 Aurangabad consumers haven't paid electricity dues since 3 months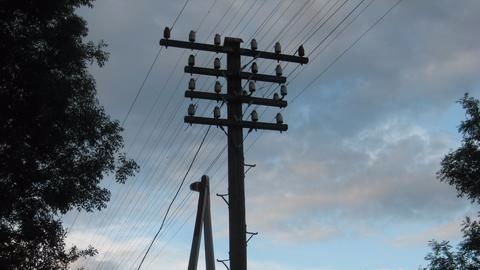 The Maharashtra State Electricity Distribution Company Ltd has launched a drive to recover Rs 120 crore from 60,000 Aurangabad consumers who haven't paid their dues since three months.
600 connections have been suspended since February 1.
The board has vowed an aggressive campaign against 50,970 defaulters in Aurangabad district and 967 in Jalna who do not comply.