Deadly pollutants in Mumbai over 13 times beyond safe limit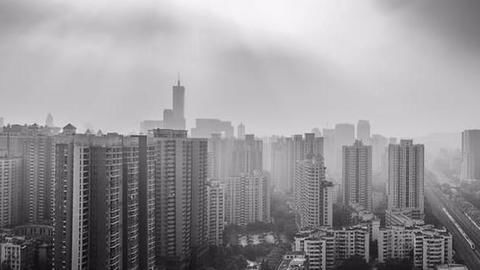 Mumbai recorded Suspended Particulate Matter (SPM) index of 1,056 microgram per cubic metre (µg/m3) in 2007-08, seven times the safe limit of 140 µg/m3.
In 2012, it had increased to 1,853 µg/m3.
In 2015-16, PM10 and PM2.5 levels were found higher than permissible limits at all locations in the city.
Check out what else is happening in and around Mumbai.
In context
The latest updates from in and around Mumbai
Nallasopara
Violence after truck mows down two kids at Nala Sopara
A truck driver reportedly lost control of his vehicle and mowed down two kids on their way to school, and injured another mother-son duo at Nala Sopara.
Angry locals dragged him, who was found to be sober, to the Tulinj police station. He has been booked for death due to negligence and remanded to custody.
Cops resorted to lathi-charge when they started pelting stones.
Police
Fake FB kidnapping report sends Mumbai police into a tizzy
A Facebook profile by the name of Zain Shaikh reported the kidnapping of his nephew and his eventual murder, which were later revealed to be false.
Shaikh alleged their family driver had abducted the child, and no information could be obtained in spite of a police complaint.
His account was deleted after police got involved. Matunga Police is investigating if this was a prank.
Love Mumbai news?
Stay updated with the latest happenings.
Notify Me
Nagpur
Serial stabber on the loose in Nagpur
A serial stabber on a bike has created panic in south Nagpur after attacking six women, from January 4-30. Messages circulating on social media has added to the fear.
Women are now avoiding going out alone or in the evening.
The issue of the serial stabber is on the agenda of DGP Satish Mathur, who will be visiting on February 7.
Navi Mumbai
Man dies after 'kissing' rescued cobra
Snake rescuer Somnath Mhatre of Navi Mumbai died while reportedly attempting to kiss a cobra he had rescued from a car at Belapur. The snake suddenly turned during the stunt and bit him on the chest.
Mhatre is the 31st snake rescuer in 12 years to have died while attempting the kissing stunt.
Activists are demanding action against such performances.
Malad
Woman takes 12-year-old to court over lewd letters
A 12-year-old Malad boy wrote letters to his friend's mother, a 32-year-old housewife, asking for sexual favours. She registered a police complaint when he didn't stop despite repeated warnings.
She has since submitted an affidavit reporting an amicable settlement between the parties.
However, the HC has refused quashing of proceedings till the Juvenile Justice Board completes inquiry.
Bohra women
Over 80% Bohra women seek end to female genital mutilation
In an online survey by SAHIYO, an NGO, over 80% Dawoodi Bohra women have said they don't want the practice of Female Genital Mutilation (FGM) continued on their daughters.
More than 70% said FGM had been conducted on them by untrained professionals. Many face psychological and physical traumas.
A group of Bohra women recently wrote to their religious leaders seeking a ban on FGM.