Maharashtra Government spent Rs. 8cr to advertise Modi's projects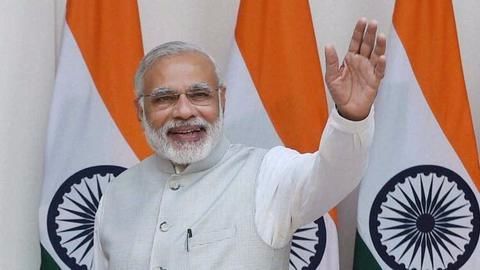 On Monday, the state government of Maharashtra tabled supplementary demands worth Rs. 11,104cr, about 5% of the budget size of the current fiscal year.
The demands include Rs. 8crore spent on advertisements launching infrastructure projects by Prime Minister Modi in December.
The annual budget of the state government will be presented on 18th March.
To know more news from Mumbai, read along!
In context
Stories from Mumbai
07 Mar 2017
Youth falls from 7th floor while using phone
A 20-year-old boy fell down from the 7th floor of his building in Vakola (Santacruz East) because of being engrossed in his mobile phone.
Abhishek Bhosle is a diploma student residing in Mangal Murthy Co-operative Housing Society.
According to his mother, he took the terrace keys as he needed some fresh air.
Transport
Boat service between Navi Mumbai-South Bombay to start in May'19
A Ro-Ro (Roll-on Roll-off) service for bigger ocean-going vessels from the passenger water terminal behind DPS and NRI Colony (Navi Mumbai) has been planned by CIDCO.
The first phase of Rs. 111 crore investment is scheduled for the first boat service to South Bombay and Alibaug in May'19.
The 20-minute ride to and from South Bombay will assist in the decongestion of South Bombay.
Love Mumbai news?
Stay updated with the latest happenings.
Notify Me
Paper Leaks
HSC Maths paper leaks on WhatsApp before exam
At 10.23 am on Monday, the Mathematics and Statistics paper for the Commerce stream was leaked on WhatsApp giving at least a 37-minute advantage to corrupt students.
Outside exam centres, students were seen scrutinizing their phones for answers/solutions.
Almost 1.8 lakh students appeared for this paper from Mumbai.
Across Maharashtra, approximately 5 lakh students are appearing for the same.
Education
SSC exams begin today, Board to be extra cautious
The Maharashtra State Education Board, on its toes with 5 paper leaks on 5 consecutive days, will be constantly vigilant for the Secondary School Certificate (SSC) exams which started from today (Tuesday).
Supervisors have been instructed to make a note of students walking into the exam hall after 11.00 am and interrogating them on why they were late.
3,67,041 students from Mumbai are appearing.
Student Politics
TISS head cautions students against student politics
In the background of growing unrest in Delhi campuses, Director of Tata Institute of Social Students (Mumbai) on Monday advised his students not to "get swayed by disruptive forces."
S Parasuraman sent an email stating that TISS cannot afford to get dragged into events witnessed at Delhi University and JNU.
He further added that TISS, a secular organization, focused on securing its students' future.
Marathwada
Marathwada witnessed 117 farmer suicides in Jan, Feb
In the first two months of 2017, 117 farmers committed suicide in drought-prone Marathwada.
According to statistics, the highest number of these suicides took place in Beed (23) which is also the home town of Rural Development Minister Pankaja Munde.
Of the 117 cases, 46 families were provided with financial aid; 13 were denied relief and 58 proposals are under scrutiny.