Mumbai: Residents can use free, unlimited WiFi for another month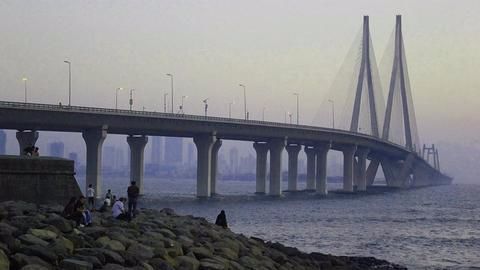 The Maharashtra government has postponed its plan to start charging residents for WiFi till April.
This postponement may be further extended till the government finishes activating all 1,200 WiFi hotspots in the city.
Mumbai has become the first city with free WiFi connectivity; out of the targeted 1,200 hotspots, 585 are already active.
To read more news from Mumbai, tap in!
In context
Stories from Mumbai
Politics
10 zilla parishads now under BJP's control
After extensively winning the municipal corporation elections, council and panchayat samiti polls, the Bharatiya Janata Party gained control of 10 zilla parishads out of 25.
The Congress and NCP secured 5 zilla parishads each, down from 7 and 10 in 2012 respectively.
Shiv Sena gained control of 5 zilla parishads, an upward trend from 1 in 2012.
Social Issues
Amitabh Bachchan could lead awareness campaign against female foeticide
Veteran actor Amitabh Bachchan will be approached by the Maharashtra government to endorse a public awareness campaign aimed at eradicating female foeticide in Maharashtra.
State Public Health Minister Dr. Deepak Sawant on Tuesday chaired a state-level supervisory board meeting on female foeticide.
He said they would write a letter to the actor, requesting his involvement in the cause.
Love Mumbai news?
Stay updated with the latest happenings.
Notify Me
BEST
State-run buses may get alcohol sensors to curb drunk driving
The transport department of Mumbai is currently exploring a mechanism newly developed by a group of engineering students that prevents a drunk driver from driving a public transport bus.
The mechanism involves installing 'alcohol sensors' in the driver's cabin which will stop the engine if the driver's sobriety levels are suspicious.
Transport Minister Diwakar Raote said they're contemplating the installation of such technology.
Infrastructure
Bandra skywalk will remain temporarily closed due to flyover construction
In order for the Mumbai Metropolitan Region Development Authority (MMRDA) to construct a flyover connecting Bandra-Kurla-Complex to the Western Express Highway, the skywalk at Bandra will have to remain closed to the public.
The MMRDA wants to cut down the commute time between BKC to other parts of Mumbai's suburbs.
The Bandra skywalk is Mumbai's first skywalk and is 1.3kms long.
Strike
Resident doctors likely to continue strike till demands are met
Resident doctors from Mumbai hospitals have continued 'mass bunking' as a sign of protest against violence inflicted on them by patients' relatives.
According to the doctors on strike, the lack of security in hospitals is the cause of the same.
Doctors want the 'two relatives per patient' rule to be implemented, and are likely to continue going on strike unless their demands are achieved.
Judiciary
HC directs BMC to allot land for Sunni Muslim cemetery
BMC was directed by the High Court to give an undertaking that specifies allotment of land for a cemetery for Sunni Muslims at Bandra Reclamation.
BMC's proposed plan of allotting 3,000 sq.m for the cemetery and incorporating it in the draft development plan was dismissed.
The HC also suggested that BMC was capable of selling the proposed plot to a developer for a price.