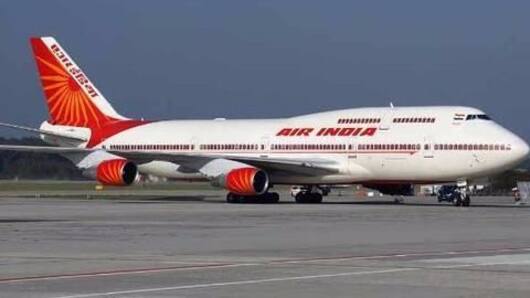 Shiv Sena MP attacked Air India employee with slippers
Ravindra Gaikwad, a Shiv Sena MP attacked one of the members of the Air India staff with slippers on Thursday.
A spokesperson from AI said that a team has been formed to probe the incident.
Meanwhile, Gaikwad admitted to doing so because he was being seated in the economy class despite of having a business class ticket.
Tap in to read more from Mumbai!
Mumbai's healthcare stands still on fourth day of doctors' strike
One day after being warned with expulsion notices by Maharashtra's medical education department, junior doctors continue to be on strike on Thursday.
The Indian Medical Association too, has backed these doctors.
All across Maharashtra, out-patient departments are running on insufficient staff affecting patient services in all government hospitals.
1,000 surgeries postponed in 3 days due to doctors' strike
With the doctors' strike entering its fourth consecutive day, hundreds of surgeries are getting cancelled across all public hospitals.
Until Wednesday, approximately 1,000 surgeries were postponed due to the strike.
KEM Hospital at Parel conducted 76 surgeries on Wednesday, which is 50% of what they perform on a daily basis.
The outpatient department at Sion Hospital is on a complete shut down.
Love Mumbai news?
Stay updated with the latest happenings.
Yes, notify Me
Renowned Marathi editor passes away
Eminent journalist and former editor of 'Maharashtra Times', Govind Talwalkar passed away on early Wednesday in Houston, USA; he was 91 years old.
The veteran journalist's deep passion for books and his bond with Mumbai have integrated with the journalistic legends of the city.
Govind Talwalkar was a sub-editor for 'Loksatta' for 12 years, after which he spearheaded Maharashtra Times for 25 years.
80% students failed first semester of LLM
Approximately 80% of the 600 Mumbai University (MU) students who appeared for their first semester of Master of Law (LLM) in January, failed their examinations.
Students have alleged that they were wrongly failed by examiners; professors too, admitted that the number of students that have failed is substantially higher this year.
Last year, 60% of the students had failed their exams.
Dishonest contractors on the verge of being blacklisted
Credits:
On Wednesday, the Brihanmumbai Municipal Corporation (BMC) sent show cause notices to 12 out of 16 contractors involved in the road-repair scam.
In the notice, contractors have been asked to cite the reasons why they shouldn't be blacklisted.
This decision was taken after a high-level probe report mentioned the contractors who are blamed for sub-standard work and taking the civic body for a ride.
19 MLAs of Maharashtra suspended for misbehaviour in State Assembly
19 MLAs from the Opposition were suspended by the State Assembly on Wednesday for 9 months (till 31st December, 2017).
The MLAs had created a ruckus in the Lower House of the Assembly on Saturday and had also burned copies of the state budget in the assembly premises itself.
The proposal was passed by Parliamentary Affairs Minister Ganesh Bapat and was supported by majority.