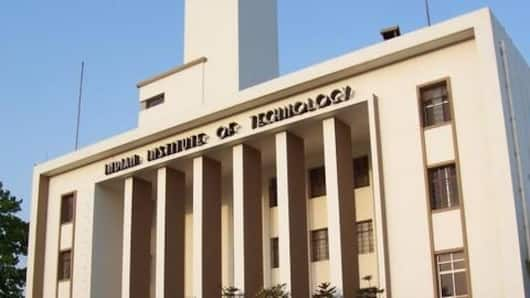 Pollution connected to monsoons: IIT-Bombay study
A new study conducted at IIT-Bombay discovered a relation between local pollution and the intensity of rain.
Scientists analyzed data on aerosols (small dust particles/pollutants) and clouds over Central and North India in monsoons between 2000-2009.
According to the study, aerosols hamper cloud development during a deficient monsoon and stimulate cloud formation in healthy monsoons.
Read on to know more from Mumbai!
Sena wants RSS Chief as presidential poll nominee for NDA
Credits:
For the upcoming presidential election, Shiv Sena wants RSS Chief Mohan Bhagwat to be the BJP-led NDA's candidate.
Shiv Sena MP Sanjay Raut said BJP leaders would have to visit Uddhav Thackerey at Matoshree (the Thackerey residence) to discuss the same.
A senior BJP leader said Shiv Sena has provided an impractical suggestion by pitching Bhagwat's name for the candidature.
Registering vehicles to get easier in Mumbai's suburbs
After the introduction of web-based Vahan 4.0 at Tardeo and Wadala Regional Transport Offices (RTOs), the same will be installed at the Andheri and Borivali RTOs next month.
Vahan 4.0, the software, would enable residents to transfer vehicles, receive no-objection certificates (NOCs), change their address and make payments online.
Work in Borivali and Andheri RTOs was pending due to delayed high-speed internet connection.
Love Mumbai news?
Stay updated with the latest happenings.
Yes, notify Me
Tenants may have to pay more rent for structural modifications
Credits:
The housing department led by senior BJP leader Prakash Mehta has published the draft Maharashtra Rent Control Rules, 2017.
The draft postulates a rise in rent for structural alterations/improvements or special additions to the premises including amenity additions.
The procedure for increasing rent due to structural fixes and the procedure for fixing standard rent is specified in the draft.
SC rejects abortion plea of 27-week malformed foetus
The SC denied permission for abortion to a pregnant woman despite a medical report detecting the foetus with Type-2 Arnold-Chiari malformation, implying severe physical and mental disabilities.
The woman, who has had first-hand experience with people with disabilities, comes from a low economic background, and is 27 weeks pregnant.
However, the SC bench observed the report predicted possibilities of the baby "being born alive".
Maharashtra will spend Rs. 4.6crore on purchasing cars for politicians
The Devendra Fadnavis government is reportedly spending Rs.4.65 crore for purchasing 24 cars for its cabinet members and eminent visitors making official visits to districts.
The order has been placed with a Latur dealer; the cost of each car is around Rs. 20 lakh.
According to a senior bureaucrat, all district collectors would be having the cars at their disposal.
South Mumbai witnessed a 3-hour long power cut
Numerous residents of South Mumbai faced a power cut lasting for over three hours on Monday.
According to BEST officials, the power cut which took place at 4:15 pm was caused by the tripping of a feeder at Cumbala Hill.
Buildings and commercial organizations in Cumbala Hill, Peddar Road, Malabar Hill, Kemp's Corner, Gowalia Tank and Babulnath faced power outages.