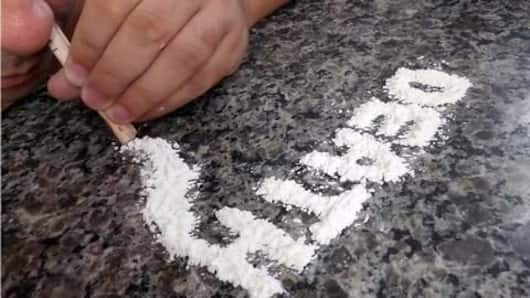 Mumbai: Peddlers lure college students by distributing free cocaine
In order to attract youngsters, drug peddlers are distributing 'love sips' or 'love drops' (slang for cocaine sachets) for free amongst college-going students of South Mumbai.
This modus-operandi was unearthed when the anti-narcotic cell of the Azad Maidan police arrested two Nigerians with several sachets of cocaine disguised as toffees.
The two peddlers had drugs Rs. 8lakh.
Tap in to learn more from Mumbai!
Maharashtra to re-organize textbook panels after 'ugly girls' blunder
A crass remark about how "parents of ugly girls have to pay dowry" in the Class 12 Sociology textbook, has provided the Maharashtra government with an impetus to reconstruct 'Abhyas Mandals.'
Abhyas Mandals are bodies responsible for developing syllabi and textbooks by finding authors eligible for writing, producing and proof-reading content published in English and Marathi textbooks.
Shiv Sena: Ravindra Gaikwad was targeted, other VIPs weren't
Tuesday's edition of 'Saamna', Shiv Sena's official mouthpiece criticized Air India for being ignorant about the recent aggressive behavior of stand-up comedian Kapil Sharma mid-flight.
It also highlighted an incident wherein a Telegu Desam Party MP allegedly assaulted an airline official a couple of months ago.
Saamna accused Air India for singling out Gaikwad, and called for a thorough probe into the incident.
Love Mumbai news?
Stay updated with the latest happenings.
Yes, notify Me
BMC took 19 days to settle complaints last year
Credits:
According to a study conducted by NGO 'Praja', the average time taken by the Brihanmumbai Municipal Corporation (BMC) to resolve complaints last year was 19 days.
In 2015, the number stood at 14 days (a fortnight).
There was also a 32% increase in the number of complaints reported from 2015 to 2016.
Out of the total 81,555 complaints received, 42% of them remained unresolved.
Maharashtra government committee to probe non-usage of orthopaedic implants
Last year, the Maharashtra Government purchased orthopaedic implants in bulk to prevent individual medical colleges from indulging in corruption.
Doctors are allegedly attempting to thwart the efforts, accusing the government of its "callous purchase" of implants without vital instruments.
Currently, orthopedic implants worth Rs. 29cr, meant to be provided free to accident and below-poverty-line victims, remain unused.
A government-backed committee is investigating the same.
RTO asks dealers to provide training for two-wheelers before sale
A Regional Transport Office (RTO) Mumbai has written to vehicle dealers to provide training for customers buying two-wheelers before selling it to them.
The decision was taken to curb the increasing number of road accidents that involve two-wheelers.
Two-wheelers in Mumbai comprise 17 lakh of the city's 27 lakh vehicles.
In 2015, 28.8% of road accidents involved two-wheelers.
Western Railways turns 150
The first local train of Western Railways ran first on 12th April,1867.
The first local train was a mere four-car service from Viraur (now Virar) to a station Bombay Back Bay, located somewhere in between present-day Churchgate and Marine Lines stations.
Back then, the local trains made just one trip a day, from Virar at 6:45 am and from Back Bay at 5:30 pm.