Mumbai: College students hack biometric attendance system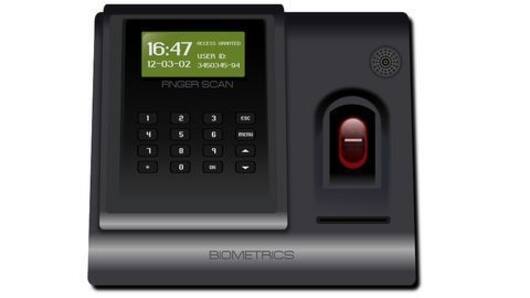 Approximately 200 students from the Institute of Chemical Technology (ICT) in Matunga, hacked the institute's biometric attendance system.
They applied small layers of resin adhesive on their thumbs, embossing their fingerprints on them; these layers were then used by their friends to mark their attendance.
These students will have their credit grades reduced by two points as punishment.
Tap in for more from Mumbai!
In context
Weekend from Mumbai
Scam
Ex-ED official chargesheeted by CBI in IPL Scam
A chargesheet has been filed by the CBI against former joint director of the Enforcement Directorate, JP Singh, along with 9 others in the IPL betting scam.
The 2000-batch IRS officer and the others were charged for corruption and criminal conspiracy for demanding and accepting a lot of money from people. He was being investigated by the ED for money laundering.
Crime
Man beats partner's daughter to death, gets life imprisonment
A 25-year-old man on Thursday received a life imprisonment sentence for beating his partner's 10-year-old daughter to death in 2015.
Avinash Phulpagre, the accused started living with Usha Bole, the girl's mother in 2014 after her divorce.
Usha soon discovered that Avinash was abusive.
On the morning her daughter died, Avinash had beaten her up for waking up late.
Love Mumbai news?
Stay updated with the latest happenings.
Notify Me
Environment
Yesterday was Mumbai's cleanest day in 2017
Mumbai recorded its cleanest day of 2017 yesterday (Thursday) with an Air Quality Index (AQI) of 52.
The System of Air Quality Weather Forecasting and Research (SAFAR) stated that Mumbai's air quality improved from 58 on Wednesday and 59 on Tuesday.
An AQI between 0-100 signifies 'good air quality', which means no preventative measures need to be taken.
Public Transport
Mumbai to choose between red-and-white and white-and-yellow BEST buses
If Mumbai residents approve, Brihanmumbai Electricity Supply and Transport (BEST) Undertaking buses will soon appear in white-and-yellow colours instead of red-and-white.
This is a part of BEST's plan to revamp its services; other changes include free Wi-Fi at bus-stops and in buses, real time location, estimated time of arrival (ETA) etc.
In the last few years, BEST buses have faced rapid loss of passengers.
Eco-Friendly
Animal waste from Deonar's slaughterhouse could power Mumbai's streetlights
According to civic officials, animal waste from a Deonar slaughterhouse produces 1,000 units of electricity in a month.
7,000-8,000 kg of animal waste is generated everyday in the slaughterhouse, which it uses to produce 40KW of electricity through biomethanisation.
The Brihanmumbai Municipal Corporation (BMC) now wants to use this electricity to light 160 streetlights and for electricity in the slaughterhouse itself.