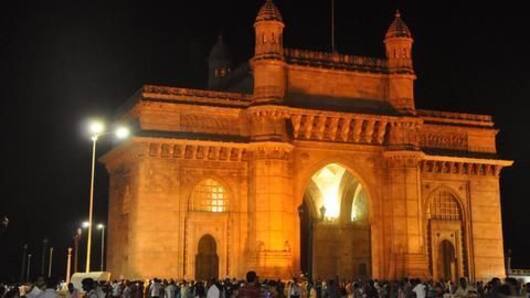 Mumbai: Survey declared Gateway of India's public toilet dirtiest
The Brihanmumbai Municipal Corporation conducted its survey of pay-and-use toilets, and discovered that the public toilet at Gateway of India is one of the dirtiest.
More than 6 lakh users participated in the survey-poll, out of which 83% voted the toilet as unclean.
The civic-body fired the agency maintaining the toilet, handing over the responsibility to municipal workers.
Tap in for more from Mumbai!
9-year-old helps judge to apprehend rapist
A 9-year-old rape survivor, daughter of a hearing and speech-impaired woman living on the streets, was deposed in the special Protection of Children from Sexual Offences (POCSO) Act court and nailed her perpetrator.
The girl child revealed the incident only to the judge, whispering in her ears; she was uncomfortable with the male presence of doctors and policemen.
Number of 2-wheelers in Mumbai goes over 1.72 lakh
A state economic survey revealed that the two-wheeler population of Mumbai city has swelled up to more than 1.72 lakh.
This week, because of Akshaya Tritiya, registration of automobiles saw an additional 10% rise, with approximately 300 bikes being registered everyday.
The increasing population of two-wheelers has raised concerns amongst transport experts as despite the same, the length of the roads remain unchanged.
Love Mumbai news?
Stay updated with the latest happenings.
Yes, notify Me
JNPT's tender processes for road transporters halted by HC
Credits:
On Thursday, the Bombay High Court stayed a tendering process that was launched last month by JNPT to appoint devoted road transporters.
The stay was ordered after a petition filed by Maharashtra Heavy Vehicle and Interstate Container Operators Association challenged the same, alleging discrimination.
According to the association, if not withdrawn, the tender would allow only large transporters to bid.
5 firms short-listed for Bandra-Versova sea link
On Thursday, the Maharashtra State Road Development Corporation shortlisted 5 infrastructure firms who would compete for the Bandra-Versova sea link (BVSL) project worth Rs. 7,500 crore.
The cabinet committee on infrastructure is yet to decide whether the sea link should be built through private investments or government money/loans.
According to MSRDC officials, the construction of the link could start by the end of 2017.
Students who fail Class 9 can give re-exams
According to a government resolution, students belonging to the state board in Class 9 will now be allowed to re-appear for their final examinations if they fail them.
This decision was taken in alignment with the rules for Class 10 students, who are allowed to appear for re-examinations so that they don't waste a year, or dropout altogether.
Now, industries could receive permissions for tree-felling within 30 days
The Forest Department on Thursday issued a 15-page order stating that permission for tree-felling in special cases should be granted within 30 days.
According to a senior bureaucrat, permissions for industrial projects could now be expedited and permissions for other cases would be disposed within 60 days.
The department took this decision after being alarmed by delays and red-tapism.