Mumbai- 5 arrested from film-industry for trafficking children to Paris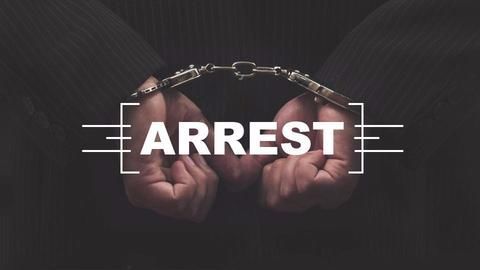 On Thursday, 5 people from the film industry including a make-up artist and a spotboy were arrested in a case involving trafficking of children to Paris.
According to Mumbai Police, approximately 100 minors were lured on the pretext of receiving better education and improving their family's economic status. They were smuggled to Paris.
Read along for more news from in and around Mumbai.
In context
Mumbai this Weekend
Public Transport
BEST cancels order for 118 out of 303 new buses
The Brihanmumbai Electric Supply and Transport (BEST) undertaking cancelled the order for 118 buses out of the 303 new buses it was to receive from Tata Motors; it did so due to a delay in delivery.
It will now receive only 185 buses.
The BEST administration received some criticism for keeping the BEST committee (policy-making body) in the dark about this decision.
Law & Order
Speed limit for kaali-peelis, Ola, Uber regulated at 80kmph
On Thursday, the State Government dictated a speed limit of 80kmph on taxis (including black-and-yellows, app-based taxis and tourist taxis), small tempos and pick up vans weighing less than 3,500kg.
It also mandated that these vehicles have speed governors to limit their top speed.
This move has been welcomed by several commuters, whereas taxi unions felt outraged.
Love Mumbai news?
Stay updated with the latest happenings.
Notify Me
12 May 2017
Mumbaiites may pay Sea Link toll till 2059
The Maharashtra State Road Development Corporation (MSRDC) wants residents of Mumbai to continue paying the toll for the Bandra-Worli Sea Link till 2059.
The collection of toll was initially expected to occur over a period of 30 years-till 2039.
MSRDC wants to extend the period of toll collection to gather funds for other infrastructural projects like the Bandra-Versova Sea Link.
Infrastructure
Coastal road project green-lighted by Centre
Chief Minister Devendra Fadnavis on Thursday announced that the proposed Mumbai coastal road project received a go-ahead from the Central Government.
In a tweet, he said the coastal road would reduce traffic congestion on the Western Express Highway.
The proposed coastal road is a 35.6km stretch between Nariman Point and Kandivali and is expected to be completed in 4 years.
Judiciary
HC directs schools to conduct learning-disabilities tests of young kids
The Bombay High Court has ordered all schools to start screening children for learning disabilities (LD) from when they are in primary school at the age of 9.
Discovering learning disabilities at an early age will enable parents and teachers to take the necessary remedial steps.
The HC was hearing a PIL highlighting the hazards of delayed detection of learning disabilities among school children.