Database can help Mumbaiites to watch out for sex-offenders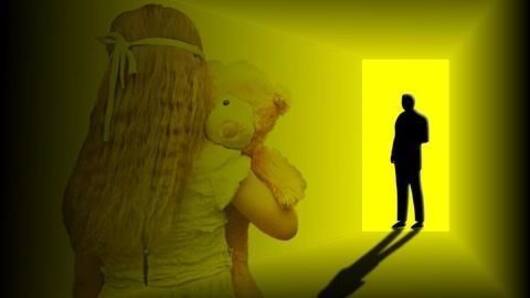 Kerala governor P Sathasivam, during a legislative Assembly session in Thiruvananthapuram detailed a plan to maintain a national sex offenders' registry.
The registry, maintained in a public database, would have details of sex offenders.
This would help to make sure that paedophiles and sex offenders stay away from children by enabling background checks of teachers, security guards, etc.
Will Mumbai follow suit? Know more.
In context
New week from Mumbai
Weather
IIT-B Study- Mumbai's skyline is probably affecting rainfall
A study by the Indian Institute of Technology-Bombay (IIT-B) claims that the financial capital's rising skyline could be affecting rainfall patterns.
The study was a first-of-its-kind analysis of rainfall patterns based on data from Automatic Weather Stations (AWS) said the current monsoon model is less effective and there is a need to create a new one.
15 May 2017
Actor Alia Bhatt releases dehydrated turtle into Mumbai sea
Actor Alia Bhatt visited a turtle rescue centre in Dahanu, run by Wildlife Conservation and Animal Welfare Association to help volunteers release a dehydrated turtle back into the sea.
Volunteers had brought it to the centre 2 months ago from Chinchani; it was infested with leeches at that time.
The turtle was named 'Queen' and weighed 90 kgs.
Love Mumbai news?
Stay updated with the latest happenings.
Notify Me
Environment
Mangroves around Mumbai, Navi Mumbai to be protected by boundaries
The Forest Department of Maharashtra has decided to build boundary walls on the landward side of mangroves in order to protect and preserve them.
The proposal was cleared by the Maharashtra Coastal Zone Management Authority (MCZMA); the estimated cost of the project is Rs. 100cr.
Mangroves cover approximately 5,800 hectares of Mumbai.
Law
Cab drivers to move HC over speed governors
The Mumbai Taximen's Union is planning to move the Bombay High Court, seeking a stay on the order of mandatory installation of speed governors.
A.L Quadros, leader of the union said it was unfair of the transport department to expect cab drivers to install speed governors overnight.
Quadros also said the department must issue a list of authorized dealers for installing the speed governors.
Water Pollution
2,100 million litres of human waste dumped into sea everyday
Mumbai's coastline is considered amongst the most polluted coastlines globally; this is because sewage receives preliminary treatment at a basic level, before being pumped into the sea.
The Arabian Sea and the creeks receive 2,100 million litres of human-waste water sewage everyday.
The waste that arrives at the sewage treatment plants is dumped 3 kilometres into the sea.