WannaCry ransomware attack- Maharashtra government releases helplines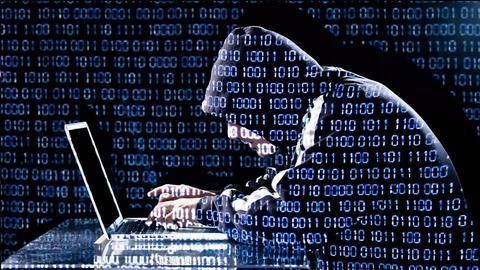 Owing to the recent WannaCry ransomware attack on government office computers, the Maharashtra government has come up with helpline numbers.
Organizations and institutions can use these helpline numbers to prevent and solve such cyber attacks.
The helpline number is 02536631777 and gives out information on preventing ransomware infections.
For more news from in and around Mumbai, tap in!
In context
Mid-week from Mumbai
Railways
Western Railway gets 14 new passenger amenities
On 16th May, Railway Minister Suresh Prabhu launched 14 new passenger amenities on the Western Railway line in Mumbai.
Amongst the new amenities are foot over bridges (FOBs) at Dadar, Matunga Road and Bhayandar and a skywalk connecting an FOB to the Andheri metro station.
Escalators were also installed at Dadar, Bhayandar, Vasai Road and Nallsopara stations.
17 May 2017
Chaggan Bhujbal, nephew getting concessions in prison, alleges activist
According to a complaint filed by activist Anjali Damania, jailed NCP leader and former State Minister Chaggan Bhujbal and his nephew Sameer Bhujbal are acquiring many concessions in prison.
It is alleged that Chaggan has been given a TV set and gets non-vegetarian food and fruits and that Sameer gets vodka.
The Bhujbal duo were arrested under the Prevention of Money Laundering Act (PMLA).
Love Mumbai news?
Stay updated with the latest happenings.
Notify Me
Crime
Doctor clicks pictures of patient in operation room
An FIR has been filed by the Bhiwandi police against a plastic surgeon who touched a woman patient inappropriately, clicked her pictures during her surgery and circulated them.
According to the victim, she was molested in front of the doctor's wife, her picture taken in objectionable positions and then circulated.
A woman nurse and another doctor too, have been listed as accused.
Water Pollution
Human waste in Mumbai's seawater hurts tourism, fish
The dumping of 2,100 million litres of human waste daily into the sea by the Brihanmumbai Municipal Corporation has led to the deterioration of the tourism industry around Mumbai's beaches.
Tourism business in the beaches of Dahanu, Bordi, Alibaug and Harihareshwar has seen a substantial dip in the last two decades.
Fishing activities too, have become a more expensive affair because of water pollution.
MMRC
Sanjay Gandhi National Park may transplant trees cut for Metro-3
According to officials, approximately 25 hectares of degraded forests near the Film City at Borivali's Sanjay Gandhi National Park can be used to transplant the trees to be cut for Mumbai's Metro-3 project.
Officials from the Mumbai Metro Rail Corporation (MMRC) and SGNP visited the site last week; park authorities are ready to allocate the area for increasing forest cover.