Mumbai- Indian railways to run AC coaches on Suburban Railway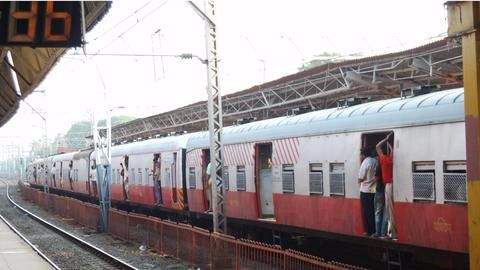 The Indian Railways will run AC coaches on western line of Mumbai Suburban Railway. It will start by September 2017.
In the next three years, these coaches will be running on all lines. The railways came to this decision following a similar successful trial months ago.
Indian railways is counted among the largest networks in the world
Tap in for more news from Mumbai.
In context
Mumbai News this Monday
Rules
License to be suspended if found disobeying traffic rules
If you use your phone while driving or don't put on seat belt, chances are you'll end up loosing up license for 3 months as recommended by Supreme court formed committee.
Maharashtra police has introduced numerous measures like counselling offenders and health testing of transport vehicles etc with the intention of reducing road accidents over the next five years.
Environment
Mumbai headed for environmental disaster, 60% greenery lost in 40yrs
With 94% of the city paved and concretized, Mumbai has lost 60% of its green cover and 65% of its water bodies in the last four decades.
According to a study by Environment Policy and Research India (EPRI), some of the major environmental issues affecting Mumbai include solid waste management, noise pollution, deforestation for infrastructure projects, water pollution, air pollution and urban heat islands.
Love Mumbai news?
Stay updated with the latest happenings.
Notify Me
Traffic
Deadly commute claims 1.02 lakh lives in Maharashtra
State Highway Safety Patrol (HSP) officials said, atleast 1.02 lakh people died in Maharashtra in road accidents between 2009 and 2016.
According to an RTI, 35 people have died everyday during these eight years. HSP officials said that 86.2% of these deaths were due to poor driving skills.
According to statistics, however, around 277 fewer people died last year as compared to 2015.
Bridge inauguration
A new beginning: collapsed bridge built in record 165 days
Mahad bridge on the river Savitri that had collapsed claiming 30 lives, has been rebuilt in record 165 days. It will be inaugurated by Chief Minister Devendra Fadnavis and Union Minister Nitin Gadkari today.
The new three lane bridge was built at the cost of Rs. 37.55 crore alongside the old one.
The British era bridge had collapsed due to heavy rain last year.
Crime
Drunk driver refuses breath analyzer test, beats traffic cops
Four men assaulted traffic cops including woman constable when their car was stopped in Andheri and the driver was asked to take a breath analyzer test.
The men also pelted stones on the police car and smashed its wind screen. They were allegedly drunk and tried to drive away.
The police succeeded in catching hold of the driver, but his friends managed to escape.