Mumbai: World's only 'signal' school student scores top marks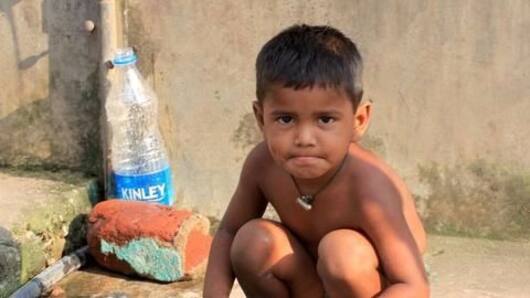 Who would've thought Mohan Kale, a street child, would pass out of class 8th from world's only 'signal' school in Mumbai with flying colours? He scored 83% and has been promoted to class 10th.
The school which was conceptualized by Thane Municipal Corporation, initially had just one room.
It now teaches 28 street-children.
For more news from Mumbai, tap in.
In context
Mumbai news this Wednesday!
Accident
Five people drown in Maharashtra's Shiravali river
A playful day turned fatal for two children bathing in Maharashtra's Shiravali river when they were overpowered by the river's strong current leading to their drowning.
According to the police, the woman who were washing clothes, jumped in to rescue the children but ended up meeting the same fate.
The incident occurred in Khalapur this morning.
Environment
Mumbai bikers save money, environment by opting for CNG
Switching to CNG kits has become a trend with young bikers in Mumbai, and it is reducing the burden on their pockets as well as the environment.
There are at least 13 authorized dealers in Mumbai who can install these CNG kits. Reportedly, there are receiving a lot of enquiries.
The emissions from CNG kits is 75% less than petrol driven vehicles.
Love Mumbai news?
Stay updated with the latest happenings.
Notify Me
Health
8 organ transplants carried out in a day in Mumbai
Mumbai witnessed 8 organ transplants within a single day in two hospitals located across the city.
The organ donations were done from the cadavers of two brain dead patients. The organs transplanted were heart, liver, kidneys along with their corneas.
According to Zonal Transplant Coordination Centre (ZTCC), 23 cadaveric donations have been done so far this year as compared to 58 in 2016.
Politics
Actor Nana Patekar supports loan waiver for Maharashtra's farmers
Actors Nana Patekar and Makrand Anaspure expressed solidarity with Maharashtra's farmers demanding loan waiver and minimum price guarantee.
The farmers' agitation against the government has entered its seventh day. Patekar was also against the political exploitation of the farmers.
Patekar and Anaspure spoke at press conference of NAAM - a social outfit run by the actors that supports distressed farmers.
Crime
Relative of Mumbai's SP president held for running drug cartel
Nephew of Samajwadi Party Mumbai president Abu Asim Azmi was arrested by Delhi Special cell for running an international drug cartel.
He was held in a raid at Grant Hyatt hotel in Mumbai. According to the police, Abu Aslam was under surveillance for the past 3 months and is allegedly the key player of the cartel.
Ketamine worth Rs. 40 crore was recovered.