Mumbai: RTI activist challenges Dutt's early release from jail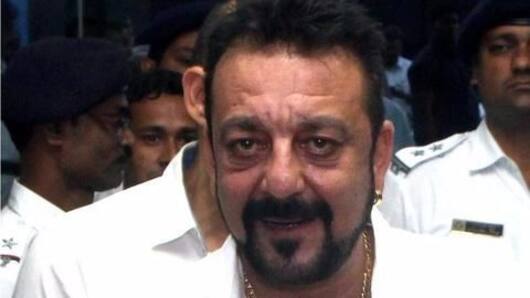 It was in response to the PIL filed by an RTI activist, Pradeep Bhalekar that the Bombay HC asked the state government to justify the early release of actor Sanjay Dutt from jail.
Bhalekar served four years jail-term before he became an RTI activist.
He said, "I want to expose the system's bias towards the high and mighty."
Tap in for more from Mumbai.
In context
Mumbai News this weekend!
Shiv Sena
Shiv Sena members pledge month's salary for farmers in debt
Shiv Sena's 21 MPs along with 63 MLAs will set aside a month's salary towards the state government's farm loan waiver funds.
Sena chief Uddhav Thackeray will also contribute Rs. 10 lakh.
However, the Sena won't contribute the raised money to the CM's relief fund. They will decide under what budget head their contribution would be aggregated.
Stocks
Maharashtra: India's biggest municipal bonds programme launched
India's biggest municipal bonds programme was launched by the Pune Municipal Corporation to finance its 24x7 water supply project.
The project is expected to raise Rs. 2,264 crore in five years.
The programme is the first since the publication of the Issue and Listing of Debt Securities by Municipalities Regulations, 2015, by the Securities and Exchange Board of India (SEBI).
Love Mumbai news?
Stay updated with the latest happenings.
Notify Me
Crime
Mumbai: Rs. 494 crore recovered from 9 Ponzi schemes
Hundreds of investors who lost lakhs to Ponzi schemes between 1998 and 2005 in Mumbai can finally see light at the end of the tunnel after the Economic Offences Wing (EOW) recovered Rs. 494 core from the accused.
The investors are now queuing up with their identity proofs and other required documents at the EOW refund unit in Byculla to claim their money.
Violence
12 cops injured as farmers' protest turns violent in Maharashtra
Farmers' protest over Nevali village land row turned violent with over 25 people, including 12 policemen, 12 farmers and two journalists getting injured.
The farmers blocked the busy Kalyan-Haji Malang Road and set 10 vehicles on fire, including four police vans. The police had to use pellet guns to stop them.
The protests began on Thursday against Indian Navy's move to construct a wall.
Politics
BJP-led Maharashtra govt fails to check irrigation project costs
The BJP-led Maharashtra government has failed to put a stop on cost escalation in irrigation-projects.
The water resources department led by BJP politician Girish Mahajan has approved Rs. 6,745 crore as against the original cost of Rs. 2,986 crore for 11 irrigation projects.
An official from water resources department claimed the cost escalation was in routine course and there was no corruption or irregularity.