Mumbai: Police book Indrani Mukerjea for 'inciting riots' in prison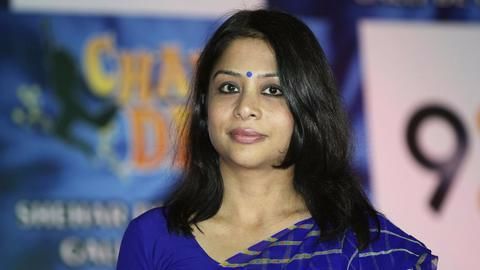 Police booked Indrani Mukerjea, who is accused of murdering her daughter Sheena Bora, along with 200 inmates for inciting riots in Byculla prison after an inmate was alleged to have died out of police torture.
Six jail-officials have been booked for death of convict, Manjula Shetye.
After Shetye's death, Mukerjea along with 200 inmates protested against the incident.
Keep reading for more from Mumbai.
In context
News from Mumbai this Monday!
Monsoon
Mumbai monsoon: Overnight rains lash the city, no traffic disruptions
Mumbaiites woke up to a pleasant and wet morning on Monday after heavy overnight downpour lashed the city. However, there were no reports of water logging or traffic jams.
There were no disruptions for railways either, local trains ran smoothly.
The Met department has forecasted irregular showers on Monday and Tuesday with heavy rain in some areas.
Politics
Maharashtra: Shiv Sena asks for list of 40 lakh farmers
Satisfied with Maharashtra's government announcement of Rs. 34,022 crore farm loan waiver, Shiv Sena has now demanded a list of all 40 lakh farmers who would benefit from the scheme.
It also didn't shy away from taking credit for government's decision.
Shiv Sena chief Uddhav Thackeray said, "The government had to grant a loan waiver because farmers and the Shiv Sena came together".
Love Mumbai news?
Stay updated with the latest happenings.
Notify Me
Monsoon
Mumbai monsoon: Water level rises by 5% in lakes
Sunday's rain raised level of water in lakes, jumping to a whopping 22.63% from 17.63% on Saturday.
Sunday's water level was the best recorded level of the last two years, reaching 3.27 lakh million litres-in seven lakes.
Water stocks need to be 14.47 lakh million litres to meet the city's yearly requirements.
Mission accomplished
Woman techie quits job, accomplishes dream of working with IAF
Rucha Surendra Sial quit her lucrative position of software developer and accomplished her long cherished dream of working in the Indian Air Force (IAF) after clearing the entrance exams.
When she heard of IAF inducting three women pilots, she decided to pursue the opportunity.
She is going to join the technical branch of IAF after 78 weeks of training.
Crime
Biker dies for rescuing cab driver in a fight
A biker Salim Khan lost his life in a road rage scuffle on Sion-Panvel highway.
Khan had rescued an Uber driver from a motorist and his friend who were misbehaving with him. In a fit of rage, the same duo ran over Khan minutes later.
According to police, this case would been registered as a hit-and-run case, had the Uber driver not informed them.