India witnesses maximum number of selfie deaths in the world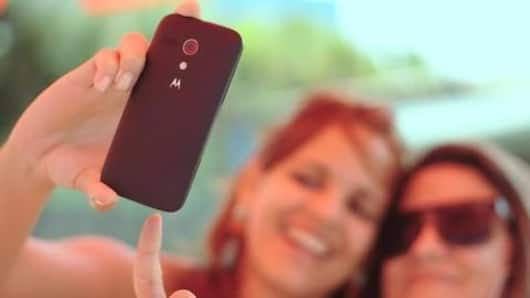 A study revealed that India has witnessed maximum number of selfie-deaths in the world between March'14 and September'16.
Around a week back, a 19 year old Mumbai-based girl lost her life while clicking her selfie.
In a bid to control more such incidents, Mumbai police now plans to declare 15 'dangerous' sites in Mumbai as 'selfie-free points'.
Keep reading for more from Mumbai.
In context
What's up with Mumbai this Thursday!
Farmers
Maharashtra govt revises eligibility criteria of farmers' loan waiver scheme
The BJP-led Maharashtra government added 3-4 lakh more farmers within the ambit of loan waiver scheme after it revised its cut-off date to waive loans to April 2009.
Earlier, the government had declared that farmers who took loans between April 2012 and June 30, 2016 were eligible for loan waiver.
This move comes after criticism over eligibility criteria by farmers' outfits and the Opposition.
Health
Maharashtra govt allows ambulances to use louder sirens
Maharashtra became the first state to issue a notification that amends Noise Pollution (Regulation and Control) Act 2000 for ambulances and allowed them to blow their siren at 110 to 120 decibel from the current limit of 65 to 75 decibels.
The government also installed a traffic tower in order to make green corridor for ambulances to find their way during peak traffic hours.
Love Mumbai news?
Stay updated with the latest happenings.
Notify Me
Crime
Byculla riots: Indrani Mukherjea may be shifted to another prison
Jail authorities are planning to move Sheena Bora murder accused Indrani Mukherjea out of Byculla prison following June 23 incident in which an inmate's death triggered a riot by other inmates.
Mukherjea has alleged in her complaint before CBI court that she was threatened by jail officials for protesting.
As Mukherjea is a key witness in inmate's death, authorities want to move her out.
Real Estate
New developmental project launches drop by 36% in Mumbai
The real estate sector in Mumbai Metropolitan Region (MMR) seems to be suffering, with new launches having dipped to 15,763 units in January-June, 2017 as opposed to 24,450 during the same period last year, a decline of 36%.
Experts attribute the sector's downfall to demonetization, the Real Estate Regulation and Development Act, high court's stay on approvals and lack of clarity on Development Plan.
Transport
Mumbai: Hybrid buses to be introduced to make travelling smoother
In a bid to make travelling smoother for commuters, the Mumbai Metropolitan Region Development Authority (MMRDA) is planning to introduce air-conditioned hybrid bus service between Bandra, Kurla and Sion suburban railway stations in mid-July.
The buses have been bought under the MMRDA initiative in order to promote clean fuel.
The minimum and maximum fares will be Rs. 15 and Rs. 25 respectively.
Politics
Political party's defy rules, deface Mumbai with illegal hoardings
Political parties in Mumbai continue to defy civic body rules and deface the city with illegal banners.
On the recent visit of BJP president Amit Shah, Mumbai was covered with illegal posters welcoming him.
In last one year, BMC removed 16,413 banners etc out of which 13,312 were political in nature.
1028 of these were removed in January alone, and they were all political.