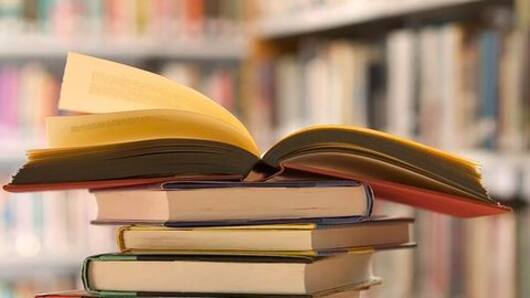 'Book fairies' leaving books across Mumbai, waiting to be found
People in Mumbai are finding books in the most unexpected places like Nariman Point, Mani Bhavan, thanks to 'book fairies'.
SoBo resident Kadambari Mehta, launched the 'Book Fairies' initiative of sharing books in Mumbai.
She's hidden 10 books so far and has dropped hints on social media. Now exploring the city accompanied by famous authors will be delightful.
Tap in for more from Mumbai.
Maha govt to cap surge pricing of Ola,Uber taxis
In a major relief to Ola, Uber travellers, Maharashtra government-appointed Khatua committee will submit its report on fare structure of app-based taxis by month end, thereby, implementing restrictions on surge pricing - rise in fares during peak hours.
Under new Maharashtra City Taxi Rules 2017, the committee will fix upper and lower limit for fare of these app-based taxis.
Chemical unit gets gutted in major fire in Bhiwandi
An entire chemical unit was gutted as a result of major fire that broke out in a chemical factory in Bhiwandi on Friday.
Nobody got injured in the fire. Fire brigade teams from Bhiwandi, Kalyan, Ambernath and Thane are still engaged in controlling the blaze and preventing it from spreading further to neighbouring chemical units.
The cause of fire is yet to be ascertained.
Love Mumbai news?
Stay updated with the latest happenings.
Yes, notify Me
Mumbai businessman jumps to death from 17th floor
54-year-old Manish Mehta, who lived with his parents, wife and two children, jumped off from his 17th-floor apartment in Kandivali (East). However, no suicide note was found.
Mehta had talked to his family about the loss in business the night before.
The police will record statements of family members and check Mehta's call records.
Police filed an accidental death report following preliminary enquiry.
Maharashtra becomes first state to make social boycott a crime
In a bid to prevent atrocities carried out by extra-judicial courts and caste panchayats, the Maharashtra Prohibition of People from Social Boycott (Prevention Prohibition and Redressal) Act was cleared by Central government.
After getting President Pranab Mukherjee's nod, Maharashtra became the first state to make social boycott a crime.
The Act prescribes a maximum punishment of three years in jail.
Mumbai: SSC scraps 20-mark internal exams
A circular was issued by SSC board, scraping internal exams, which carry 20 marks for languages and social studies, for class 9 from academic year 2017-18. The same will be followed for class 10 students from 2018-19.
The students will now write 100-mark exams for both subjects.
The decision was taken after schools were granting full marks to students in internals, despite being absent.
Thane authority to set up desalination plant for water supply
To address city's water woes, Thane Municipal Corporation signed a memorandum of understanding with a private firm to establish a desalination plant, in order to desalinate the creek water and use it for drinking purpose.
The project, which will be set up on a public private participation basis, will use its unexplored creek water.
In India, desalination plants are established in Gujarat and Chennai.
Pervert arrested for masturbating, remanded to 7 days judicial custody
20-year-old Ashok Pradhan, who was arrested for masturbating in front of two women in Tapovan Express, was remanded in judicial custody for seven days by a railway court.
With no past criminal record, Pradhan dwells on the streets near GPO or inside CSMT.
The incident came to light after a woman filmed the whole act and posted it on social media which went viral.