Mumbai: Man held for flashing at woman, pleads not guilty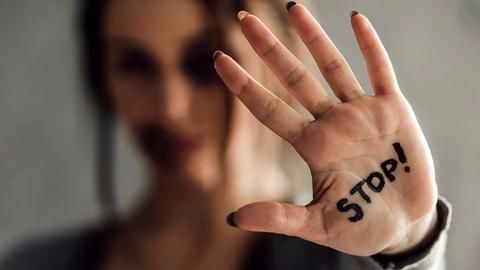 A man was arrested for allegedly flashing at a woman in Churchgate. However, he claimed he was fixing his trouser's zip.
According to police, woman was leaving from college and felt being followed. The man overtook her and flashed at her. She raised an alarm, passers-by caught hold of him and handed him over to cops.
Tap in for more from Mumbai.
In context
News from Mumbai this Monday!
Bandra
Mumbai bikerwoman gets crushed, while avoiding pothole
Bandra-based biker Jagruti Hogale got crushed to death under a truck's rear wheel after she swerved to avoid a pothole on Jawhar-Dahanu highway.
According to police, Hogale didn't see pothole until last minute due to heavy rainfall.
The tragedy has reinforced people' anger over increasing number of potholes in Mumbai, the situation gets aggravated during monsoons.
Smuggling
Man with Rs. 2crore worth drugs held at Mumbai airport
Air Intelligence Unit (AIU) arrested Suresh Nagaraja, who was headed to Kuala Lumpur, with 2kg of drug methaqualone worth Rs. 2 crore at Mumbai airport. Officials suspect that he works for a syndicate.
In another case, AIU arrested two women from Singapore and Malaysia with 2kg gold worth Rs. 1.2 crore. Another man who was waiting for them outside the airport was also arrested.
Love Mumbai news?
Stay updated with the latest happenings.
Notify Me
Monsoon
IMD confirms Mumbai surpassed average rainfall for July
With one more week to go before month ends, IMD confirmed that Mumbai has surpassed its average rain for July with majority of it being received in the last 10 days.
Mumbai recorded 838.6 mm as against the average of 799.7 mm in July.
Weather department has now predicted rainfall to reduce not just in Mumbai but throughout Maharashtra this week.
Prison Break
Maharashtra: Two prisoners escape to freedom from Kalyan jail
Two undertrial prisoners fled from prison in Kalyan using wires of cameras installed in premises.
As per daily routine, security guard of barrack 5 (where both prisoners were lodged) let all prisoners out of their cells. That is when the duo, who are accused in 40 robbery cases, seized the opportunity.
They both vaulted prison wall, ambushed a biker and fled on his bike.
Agriculture
Loan-waiver scheme: Maharashtra govt sets one month deadline for farmers
The Maharashtra government has given farmers one month's time to avail loans under the loan waiver scheme.
Farmers can start submitting their applications for the scheme from Monday.
Last month, the state government had announced loan waiver scheme, which would cost around Rs. 34,022 crore to the government.
Metro
Maharashtra govt approves bank guarantees, loan sanctions for Metro corridors
The Maharashtra cabinet approved bank guarantees and loan-related sanctions for four Mumbai Metro projects. The cabinet also allowed the use of a plot, which was reserved for making a playground, to build an underground station for Metro 3.
This comes as a major boost for Mumbai metro as bank guarantees from government will help formalize loan agreements with international funding agencies.