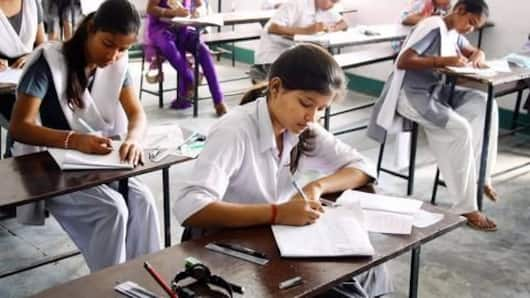 Maharashtra's board makes Math practical compulsory for class-9
Maharashtra state board (SSC) passed another rule that makes 20-marks practical exams in Math for class-9 complusory from current academic year. The same follows for class-10 students but from next academic year.
"The new pattern for maths will require schools to test child's mathematical abilities - whether student can do calculations, solve problems," a board official said.
Tap in for more from Mumbai.
Maharashtra: Farmers to hold indefinite fast protesting land acquisition
Farm activists in Raigad district will go on an indefinite fast from August 1 who allege their farm land is being forcefully acquired for Delhi-Mumbai Industrial Corridor (DMIC).
DMIC was going to be built across 78 villages. After 2013 protests, authorities reduced it to one-third of its size.
Activists claim that those 78 villages have not been de-notified yet, raising questions about government's intention.
Khatua committee misses deadline of submitting report on cab fares
Maharashtra government appointed Khatua panel missed its July 31 deadline and sought another month to submit the report reviewing the fares of taxis and autorickshaws.
Retired IAS officer BC Khatua said report couldn't be submitted as he was unwell for the past three weeks and will instead be submitted before August-end.
This delay will further delay government's decision-making process on cab and autorickshaw fares.
Love Mumbai news?
Stay updated with the latest happenings.
Yes, notify me
Mumbai University to declare all results on August 5
After missing July 31 deadline, Mumbai University will now declare all its results on August 5.
173 results, including third-year B.Sc, were announced on July 31. But there are 304 results that are still pending and have to be evaluated by August 5.
In order to finish evaluating results, the officials also rescheduled their meetings about mapping-out plans on university's future growth.
Mumbai jail inmate death: Bombay HC slams police over probe
Bombay HC lashed at the police for not sending relevant material to metropolitan magistrate in time for an independent magisterial inquiry, as per CrPc norms, to probe Byculla jail inmate Manjula Shetye's death.
The bench warned that strict action would be taken against officials who do not comply with court's orders.
Mumbai: 13 people killed while travelling on local trains
Credits:
Western and Central Railway line recorded 13 track deaths on Sunday, highest on a single day this year. There were also 10 people injured while travelling.
The death toll in last six months stands at 1,590, out of which 676 people died after falling off trains. Railway police attributed this to overcrowding of coaches.
On an average, seven people die daily on railway tracks.