Mumbai
Mumbai: Cyber-crime rises, experts blame it on lack of expertise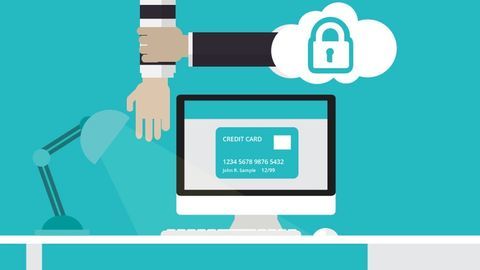 According to Maharashtra police, on one hand, cybercrime related cases are rising in Mumbai and on the other, there is a sharp decline in detection rate.
10,419 cases have been registered under the IT act between January'12-June'17. Shockingly, only 3,167 cases were detected, which puts the average rate at 30%.
Experts blame it on lack of manpower/expertise.
Tap in for more from Mumbai.
In context:
What's up with Mumbai this Monday!
07 Aug 2017

Mumbai: Cyber-crime rises, experts blame it on lack of expertise
Oshiwara

Man returns home after a year, finds mother's skeleton
43-year-old Rituraj Sahani found his mother's skeleton at their Oshiwara flat when he returned home from US after a year.
Rituraj last spoke to his mother Asha Sahani a year ago. Asha used to live alone.
With door locked from inside, Rituraj got duplicate key made, gained entry and found his mother's decomposed body.
Rituraj alerted cops who suspect Asha died of natural causes.
Love Mumbai news?


Stay updated with the latest happenings.
BEST

36,000 BEST bus workers go on strike, 30L people affected
BEST bus workers called for a strike last evening over non-payment of their dues since the past three months.
At least 3,700 BEST buses will remain off the road this Monday and more than 30 lakh commuters will be affected.
With BEST workers union refusing to call off the strike, BEST administration has warned them of enforcing the Maharashtra Essential Services Maintenance Act, 2011.
Tarapur

Maharashtra: Drugs worth Rs. 10 crore seized, 4 held
Directorate of Revenue Intelligence raided a manufacturing unit, Shivam Pharma and Chemicals, in Tarapur MIDC and seized 882.2 litres of banned narcotic mephedrone in liquid form.
It arrested four, including a woman, in connection with manufacturing the seized MD, valued at Rs. 10 crore, from Palghar.
MD was banned in 2016 and was included in the Narcotic Drugs and Psychotropic Substances Act.
Lifeguards

Mumbai's six overcrowded beaches has only 38 lifeguards
Ever since three boys drowned off Dadar Chowpatty, BMC has come under clouds of severe criticism for not deploying adequate lifeguards at Mumbai's six beaches.
The beaches that are visited by one lakh people everyday have only 38 lifeguards to watch them.
Besides the manpower crunch, the lifeguards also do not have the necessary equipments like jet skis, ring buoys etc.
Mumbai University

Maharashtra's IT dept steps in to expedite MU's online assessment
With two deadlines already being missed, governor's office and Maharashtra government are keeping close watch on Mumbai University (MU) online assessment of results.
Till Sunday, 273 results out of 477 were declared. 2.30 lakh papers are still waiting to be evaluated.
In order to pace up online assessment, Maharashtra's IT department has stepped in to guide teachers to use technology in processes done manually.