Mumbai
Maharashtra govt passes bill enabling malls to stay open 24x7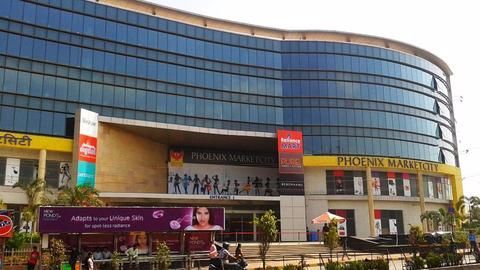 There is great news for shopaholics! Maharashtra government passed Shops and Establishment Bill that allows malls/shops/hotels etc to remain open 24X7.
Owners of establishments will have freedom to earn more by working extra hours, although they would still need to take police permission.
The bill has to now be cleared by governor, which could be a lengthy process.
Tap in for more from Mumbai!
In context:
What's up with Mumbai this Thursday!
10 Aug 2017

Maharashtra govt passes bill enabling malls to stay open 24x7
Maratha rally

Maharashtra CM announces menial package for Marathas, but no reservation
As silent protest march of Maratha community concluded, Maharashtra CM Devendra Fadnavis announced menial packages, costing Rs. 500 crore, for them but their main demand of reservation in government and educational remained unaddressed.
Marathas are promised fee concession in educational courses. Farmers' kin will also be trained under skill development programme.
Fadnavis also assured a speedy verdict for July'16 Kopardi gangrape and murder case.
Love Mumbai news?


Stay updated with the latest happenings.
Entertainment

Fans relieved as Dilip Kumar gets discharged from Mumbai hospital
Bollywood actor Dilip Kumar's fans cheered up when he was discharged from Lilavati Hospital.
Kumar was admitted to hospital after he developed kidney-related issues. A relieved wife and actor Saira Banu thanked his fans.
"I can't tell you how grateful I am to God that we have come out of this. This was a terrible thing that happened," she said.
Cybercrime

Mumbai resident robbed of Rs. 1.83 lakh in 11 minutes
Sanjay Singhal, an Andheri resident, was robbed of Rs. 1.83 lakh in just eleven minutes by a cybercriminal, who got hold of Singhal's credit card details and spent money in paying Netflix, Vodafone bills, etc.
Singhal was on his way home when he received 53 messages from his bank, stating that Rs. 1.83 lakh was spent from his account.
A case has been registered.
Nalasopara

SC allows Mumbai woman to abort 25-week-old foetus
Supreme Court has allowed 26-year-old Nalasopara-based woman to undergo abortion of her 25-week-old foetus diagnosed with anencephaly in the 19th week.
Babies born with anencephaly, a neurological disorder in which major portion of skull and scalp is missing, have little chance of survival.
In recent times, this is the 10th case in which women moved to SC for abortion of foetus with life-threatening conditions.
Choose Life

Study says smokers at greater risk of mental health problems
A study conducted across five cities including Mumbai, revealed that three out of five smokers exhale out high levels of carbon monoxide, making them vulnerable not only to heart problems, hypertension but also mental disorders.
"We know smoking causes problems such as increased risk to hypertension, but findings seem to suggest that smokers have increased chances of developing mental health problems," said Dr. Prabhudesai.