Hindu Yuva Vahini: India would become an Islamic-nation by 2027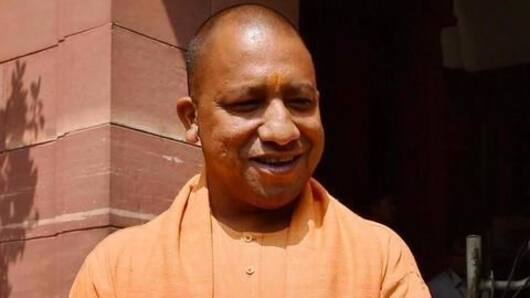 Narendra Tomar, Hindu Yuva Vahini's (HYV) senior leader, warned that if Muslim population continues to grow at this pace, India will become an Islamic nation by 2027.
HYV was founded by UP CM Yogi Adityanath in 2002, and he continues to be its chief patron.
Tomar said Muslims bear children not because they want to have them but because they want to occupy India.
In context
Hindu Yuva Vahini: India will become Muslim nation
About
What is the Hindu Yuva Vahini?
Following the Godhra riots and other inter-communal clashes in 2002, Yogi, then Mahant of Gorakhpur math, put together many unemployed youth to form an anti-minority group termed the Hindu Yuva Vahini.
Their main aim is the formation of a "Ram Rajya" and propagating intense Hindu nationalism.
Earlier, its stronghold was in Eastern UP; but, after Yogi's elevation as CM, the organization's reach has improved.
Controversy
Hindu Yuva Vahini is known for stoking controversy
Since its inception, HYV has been involved in controversial activities.
Anti-Romeo squads were formed to stop women harassment, but were actually a smokescreen for checking Muslim men-Hindu women relationships.
Its cow protection and ghar wapsi (reconversion) programs have reportedly targeted Muslims.
Vahini members talk of "good Muslims" as those who accept their ancestry from Ram instead of Babur and Taimur.
Love Politics news?
Stay updated with the latest happenings.
Notify Me
What does the census data reveal?
The 2011 census data by religion revealed that though the Muslim population in the country increased from 13.4% in 2001 to 14.2% in 2011, the growth rate was considerably lower than in previous decades. In contrast, Hindus' population declined from 80.5% to 79.8%.
Analysis
So, is Tomar's fear justified?
If census figures are seen in context, then population growth among Muslims has shown a sharp decline.
The Muslim growth rate was 34.5% in 1991, 29.5% in 2001 and 24.6% in 2011.
Thus, though Muslim population is growing at a faster rate, the gap between the Hindu-Muslim growth rates is decreasing and may soon converge.
So, statistics indicate a position contrary to Tomar's view.
HYV and RSS/BJP
Meanwhile, HYV has been giving RSS and BJP shivers
In 2007, Adityanath was arrested for making inflammatory speeches about destroying Muslim religious structure. He has since then become more cautious.
However, HYV's growing clout after Yogi became CM has troubled BJP and RSS, from which it claims to derive ideological support.
As BJP tries to tone down its association with communal politics, this association with HYV may be damaging.