BJP will win Gujarat but Congress will dent vote-share: Survey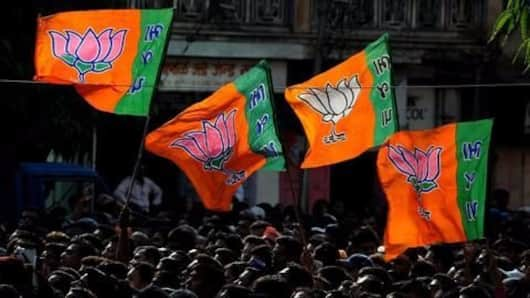 BJP is set to win big in the Gujarat polls with 113-121 seats in the 182-member Assembly, a survey by ABP-CSDS has predicted.
Congress will get 58-64 seats.
However, the poll's second round in October projected a reduced vote share for the BJP at 47%, down from 59% in its August predictions.
Meanwhile, Congress' projected vote share increased from 29% to 41%.
In context
BJP will win in Gujarat with reduced vote-share
Congress
Congress is likely to stay strong in these areas
The survey says Congress is likely to recover in North Gujarat, where it is ahead of the BJP by 7% in terms of votes, and in Saurashtra-Kutch, where both are neck and neck at 42% each.
Interestingly, these regions account for 107 seats.
BJP's lead over Congress in terms of people's voting preference has also fallen from 30% in August to 6% in October.
But BJP will beat Congress in these places
However, Congress seems to be trailing in its traditional stronghold of Central Gujarat: it was behind BJP by 16%. In South Gujarat too, BJP was leading: it is projected to secure 51% votes compared to Congress' 33%.
Love Politics news?
Stay updated with the latest happenings.
Notify Me
Anadiben
BJP takes a stand against nepotism, rules out Anandiben's daughter
Meanwhile, a senior BJP leader said reports about the party considering giving tickets to former CM Anandiben Patel's daughter Anar are only rumors.
"The party won't give tickets to someone just because they're the child of a senior leader," they said.
Anar's name was also associated with a land allotment controversy, they added.
However, BJP is reportedly willing to give a ticket to Anandiben.